The Bar That Jack Built
Creative Director/Art Director: Luke Duggan Creative Director/Copywriter: Cam Brown Executive Creative Director: Tom Spicer Designers: Darren Cole, Nic Adamovic Digital Designer: Jonathan Miranda Client Services Director - Michael Stevenson Group Account Director - Ian Hartley Senior Account Manager - Natalia Kowalczyk Account Executive - Belinda Bennett Head of Experiential, Red Guerilla - Nigel Hickey Junior Producer, Red Guerilla - Steph Santos TV Production - Melissa Petryszyn Production - Bridget Brice
Probably the largest project I've been involved in. My copywriter and I had the task of celebrating Mr Jack Daniel's 164th birthday.
Because we had pretty much no money on this brief, and Jack Daniel's Australia has 200,000 fans on their Facebook page, we thought let's get together and use these guys for what they do best, build shit. 
We thought let's all build a bar together, a place we can own and drink Jack and celebrate the man's birthday.
All we had for payment was Jack. And lot's of it. So the more materials, time or expertise they volunteered, the more Jack Daniel's they received. And luckily these guys thought that was a pretty good deal. And hey, it was something pretty cool to be involved in.
So welcome to The Bar that Jack Built.
It's actually pretty hard to build a bar, and with just whiskey as pay, so we realised it was the 'worlds first crowd-sourced bar'. So that was another reason people wanted to get involved.
The whole thing came together through different stages: The Recruitment. The Collection. The Construction. And The Celebration. Not only did we get all kinds of tradies to come together we also got three great bands flying in for the party (all paid in Jack). And my favourite part was gathering a dozen local and international artists to do a portrait of the man himself.
We also used it as an opportunity to advertise the people who helped out, so for example, the woman who did everyones workshirts got celebrated, so if you're looking for great tshirts, give Marianne a call.
So, how many bottles of Jack does it take to build a bar?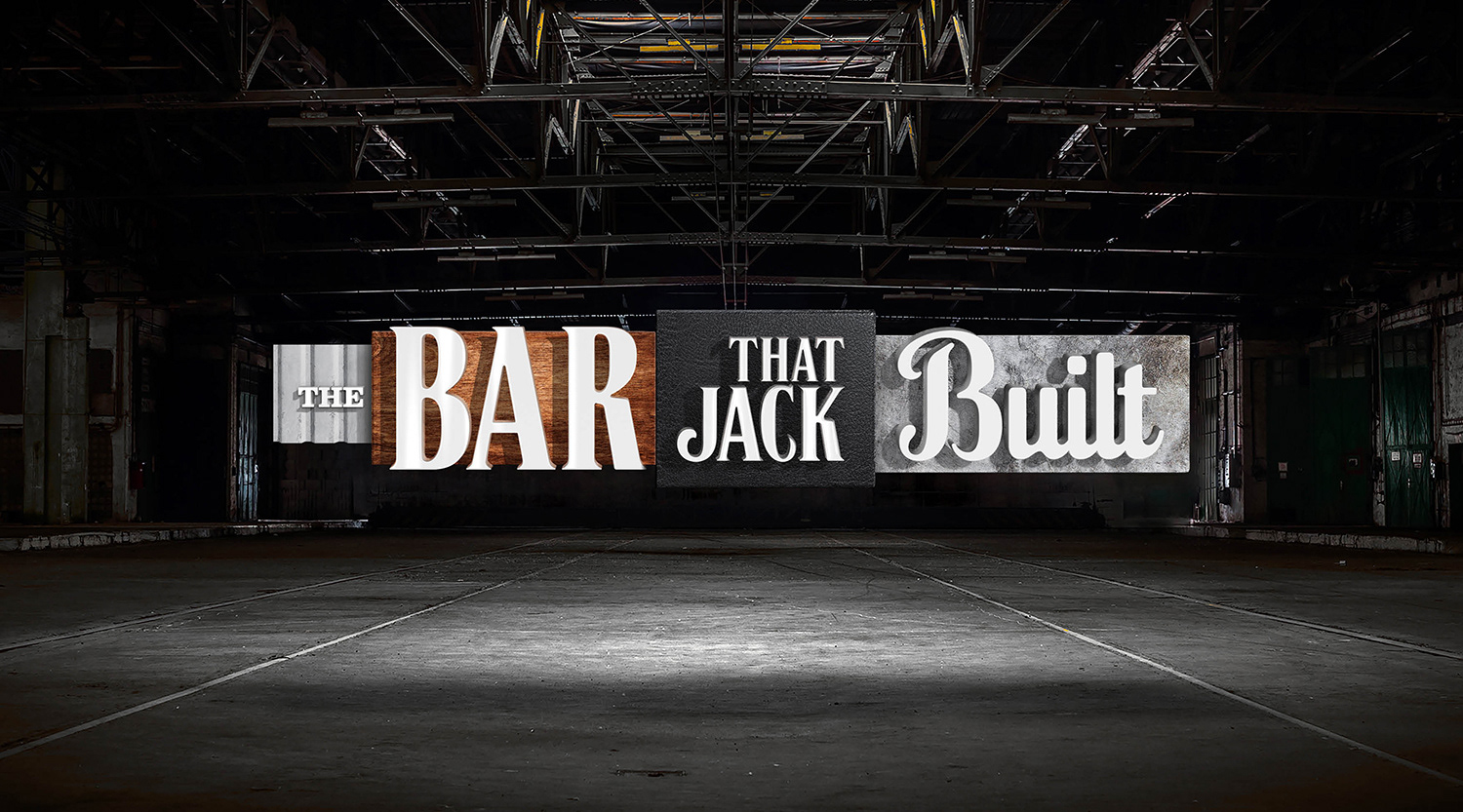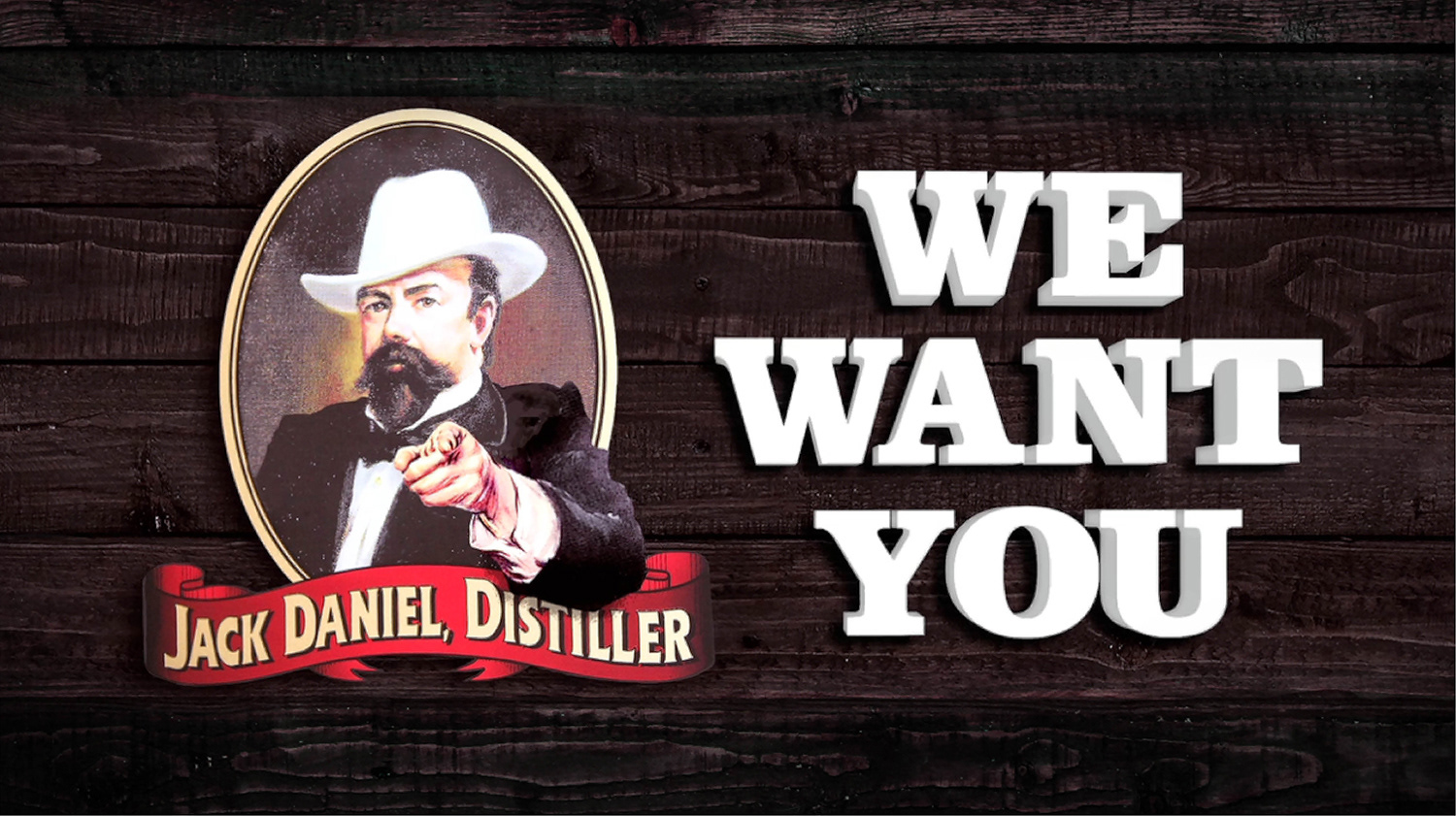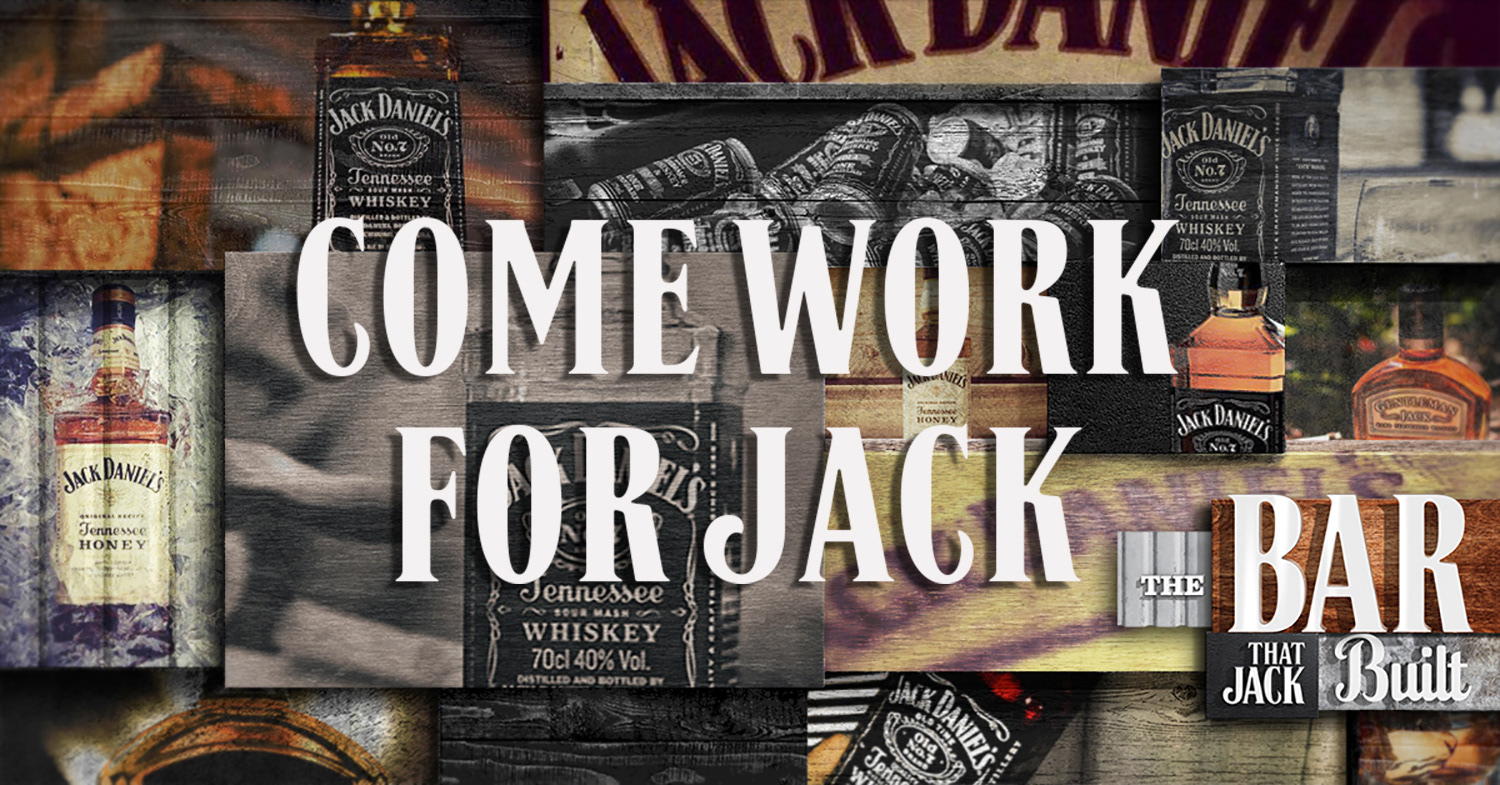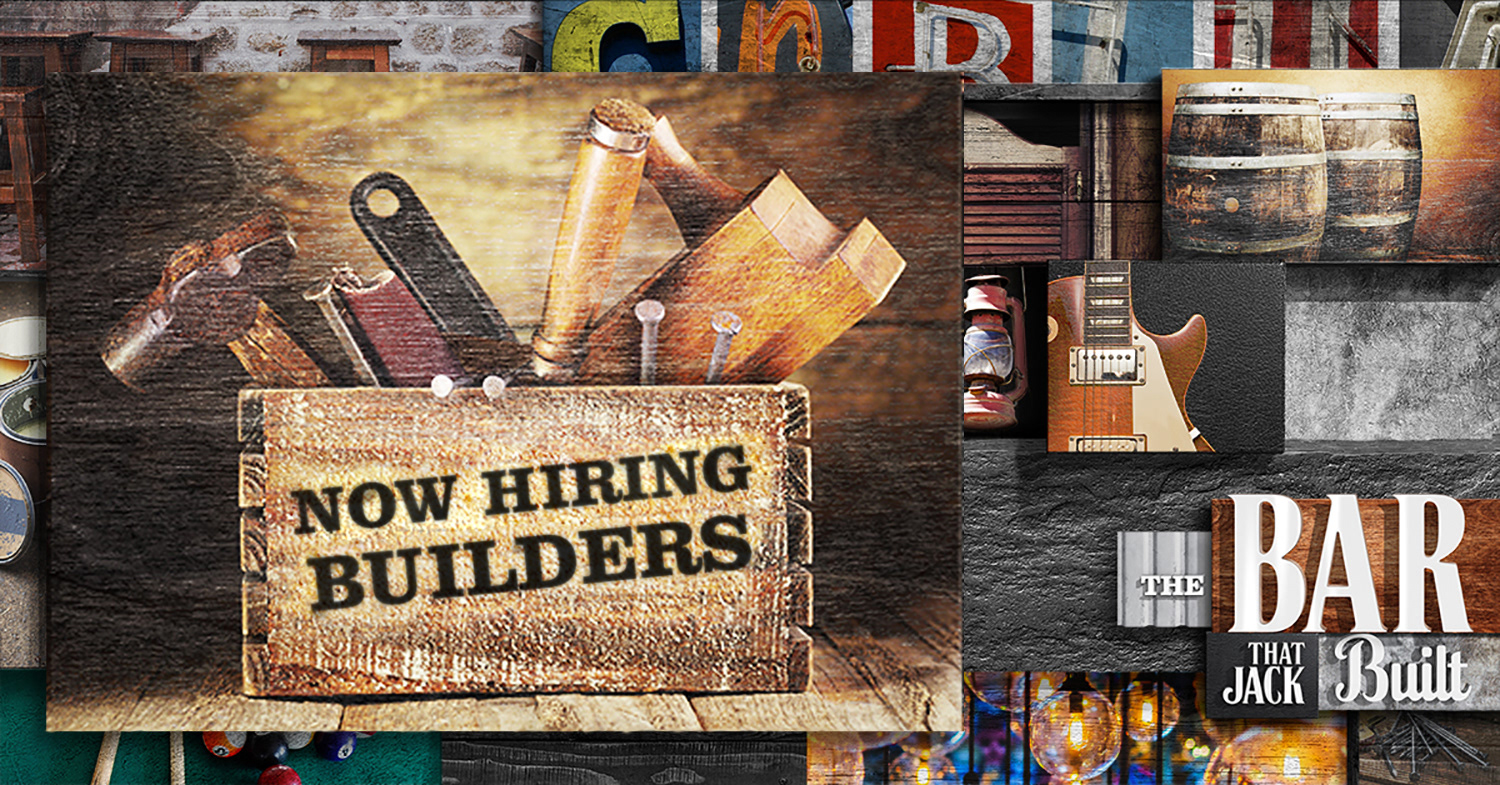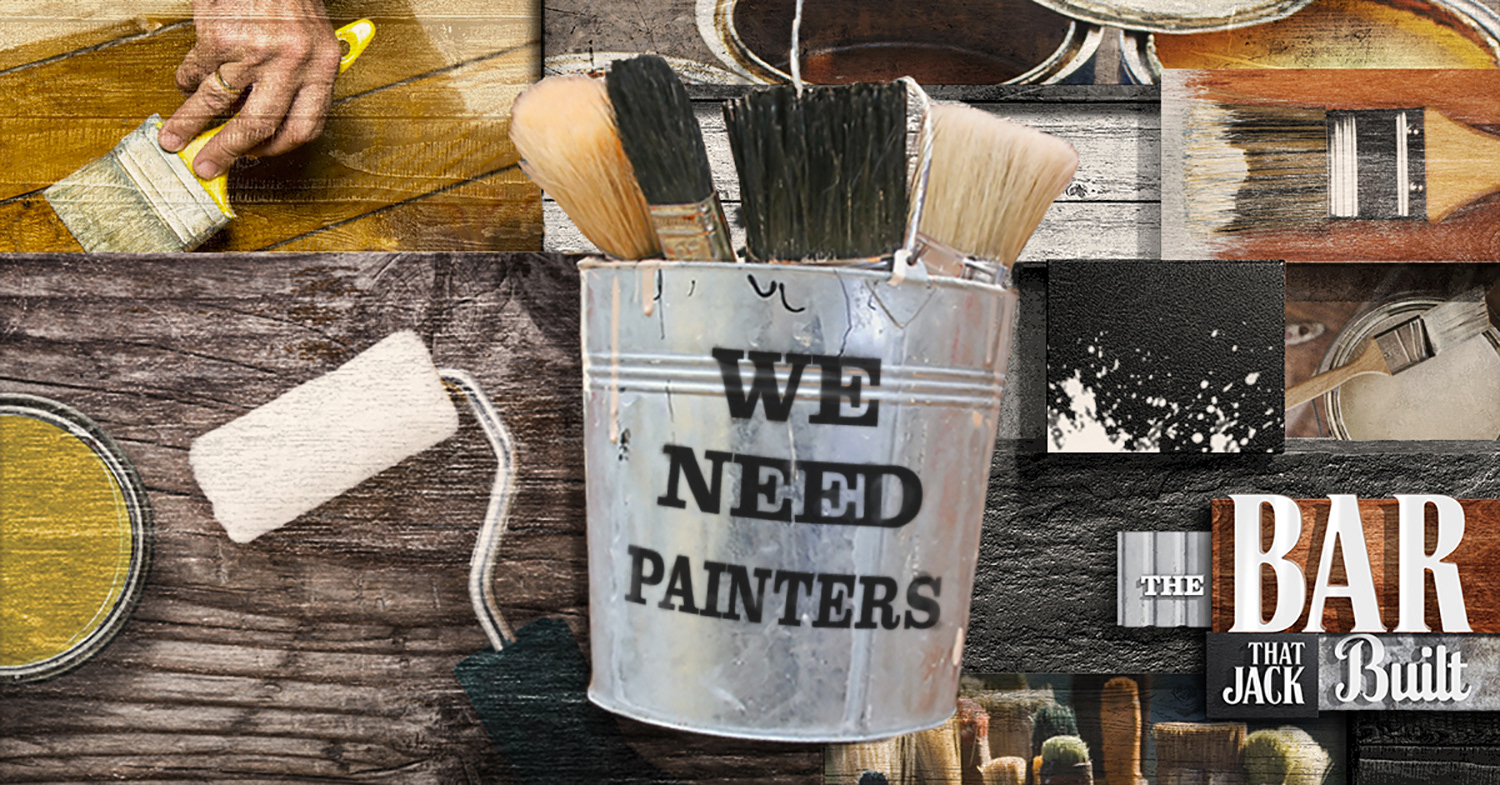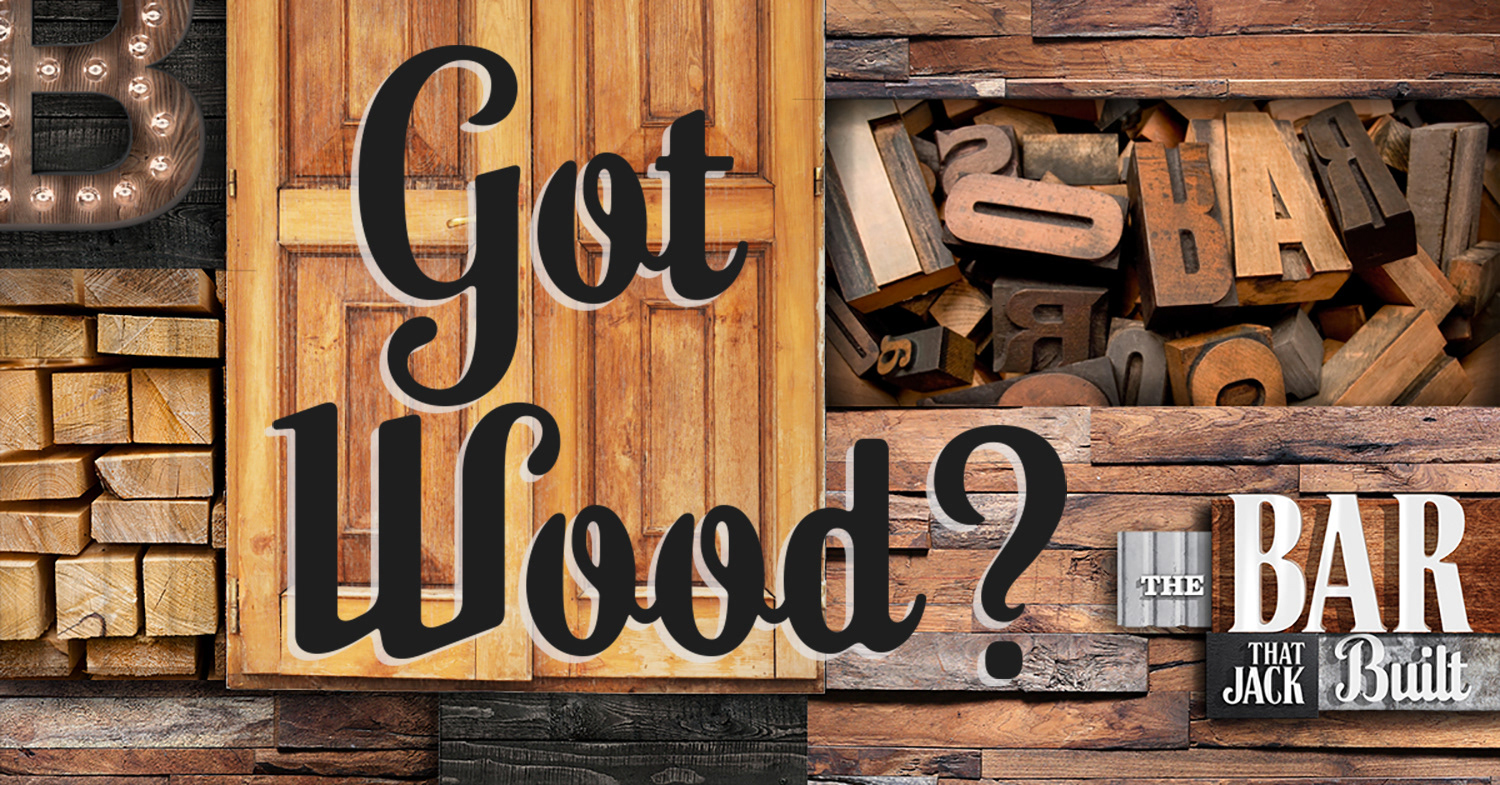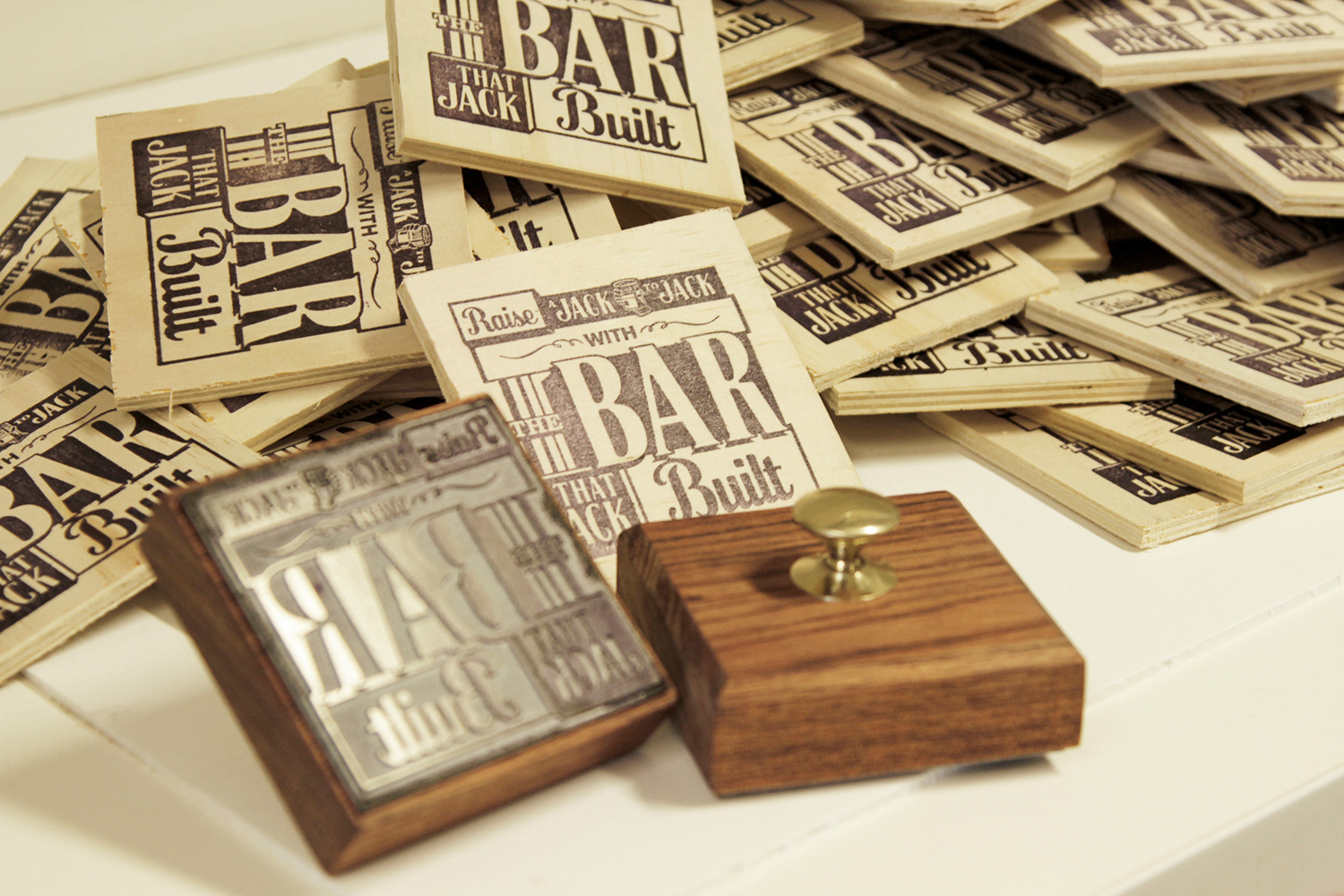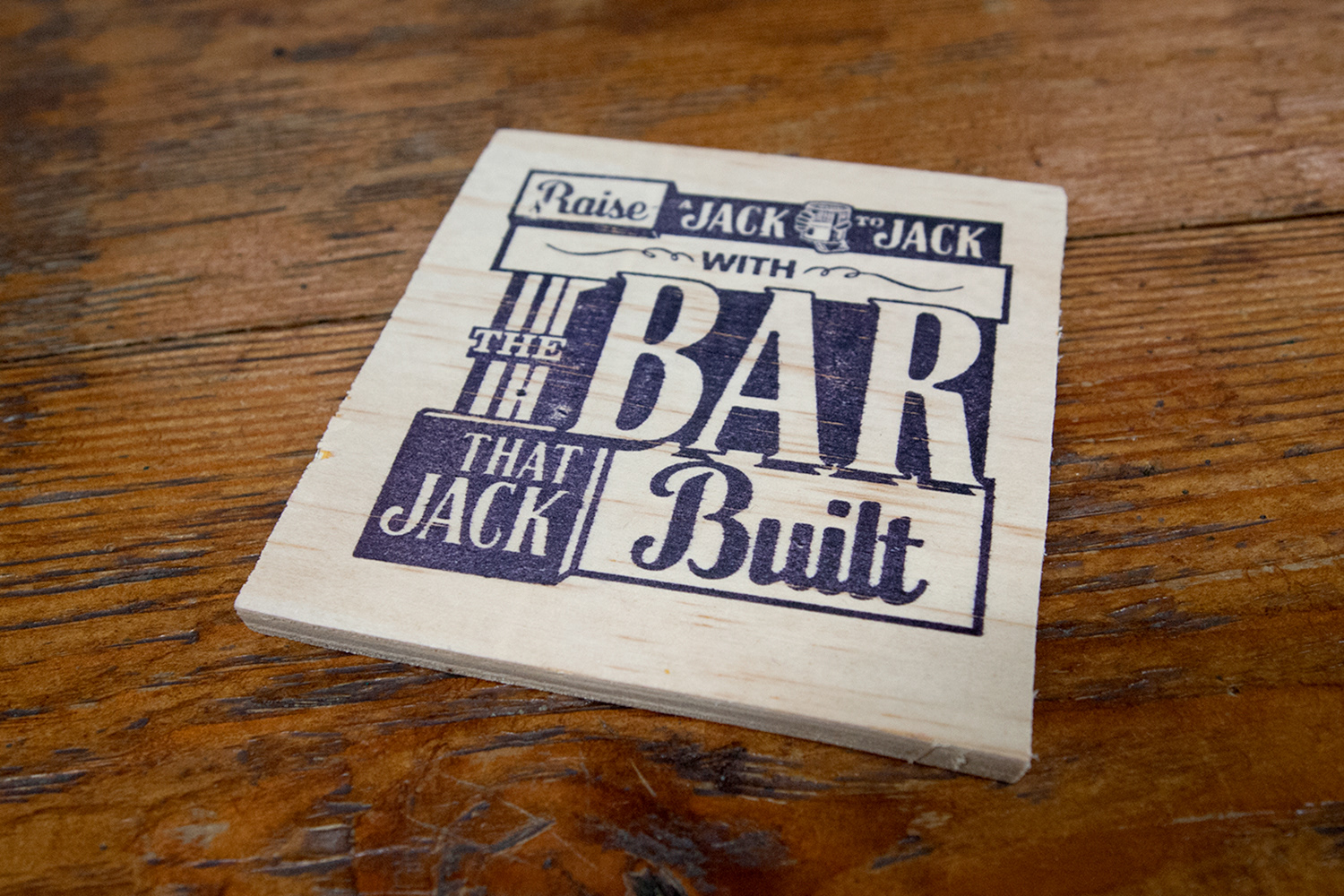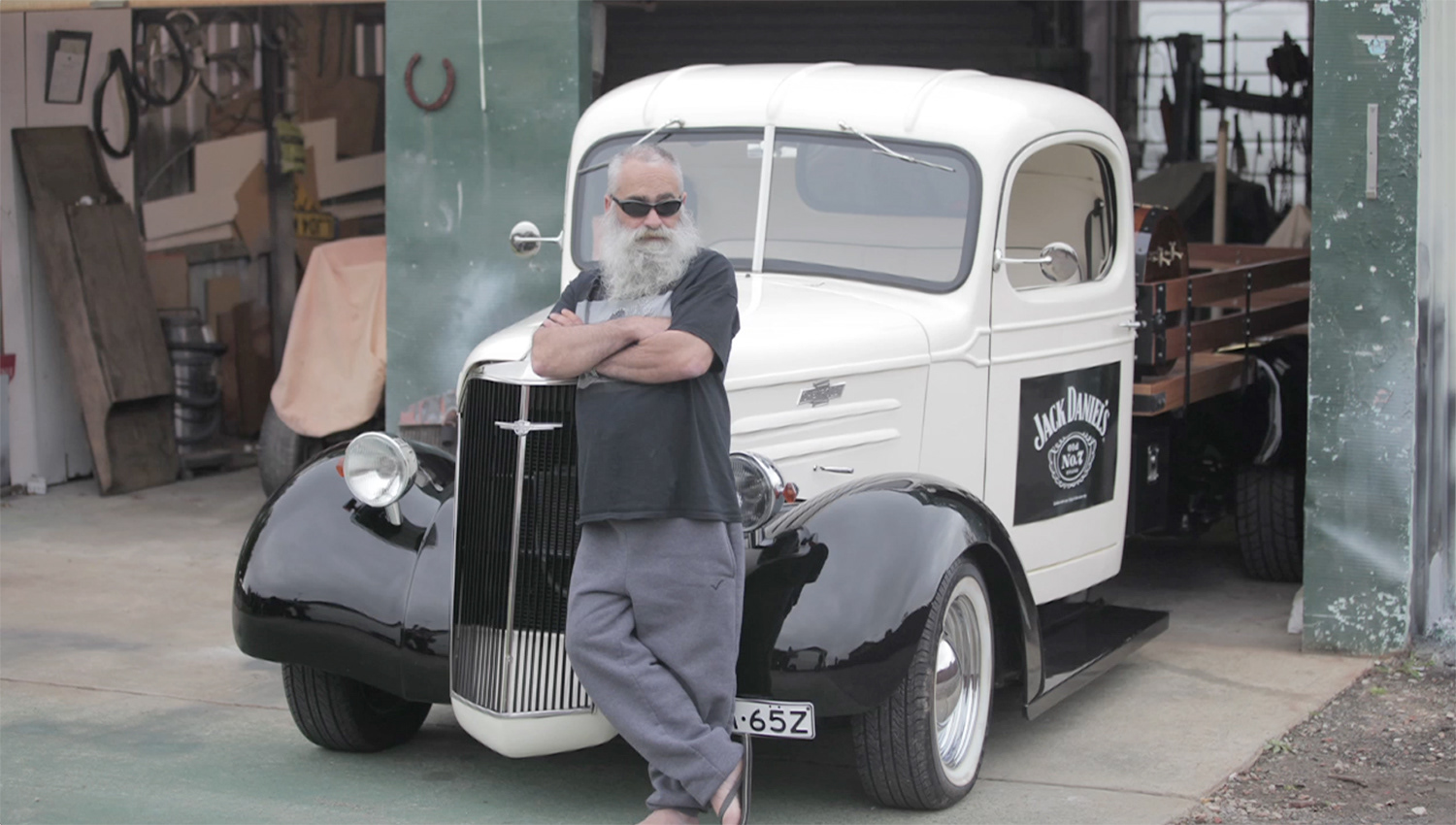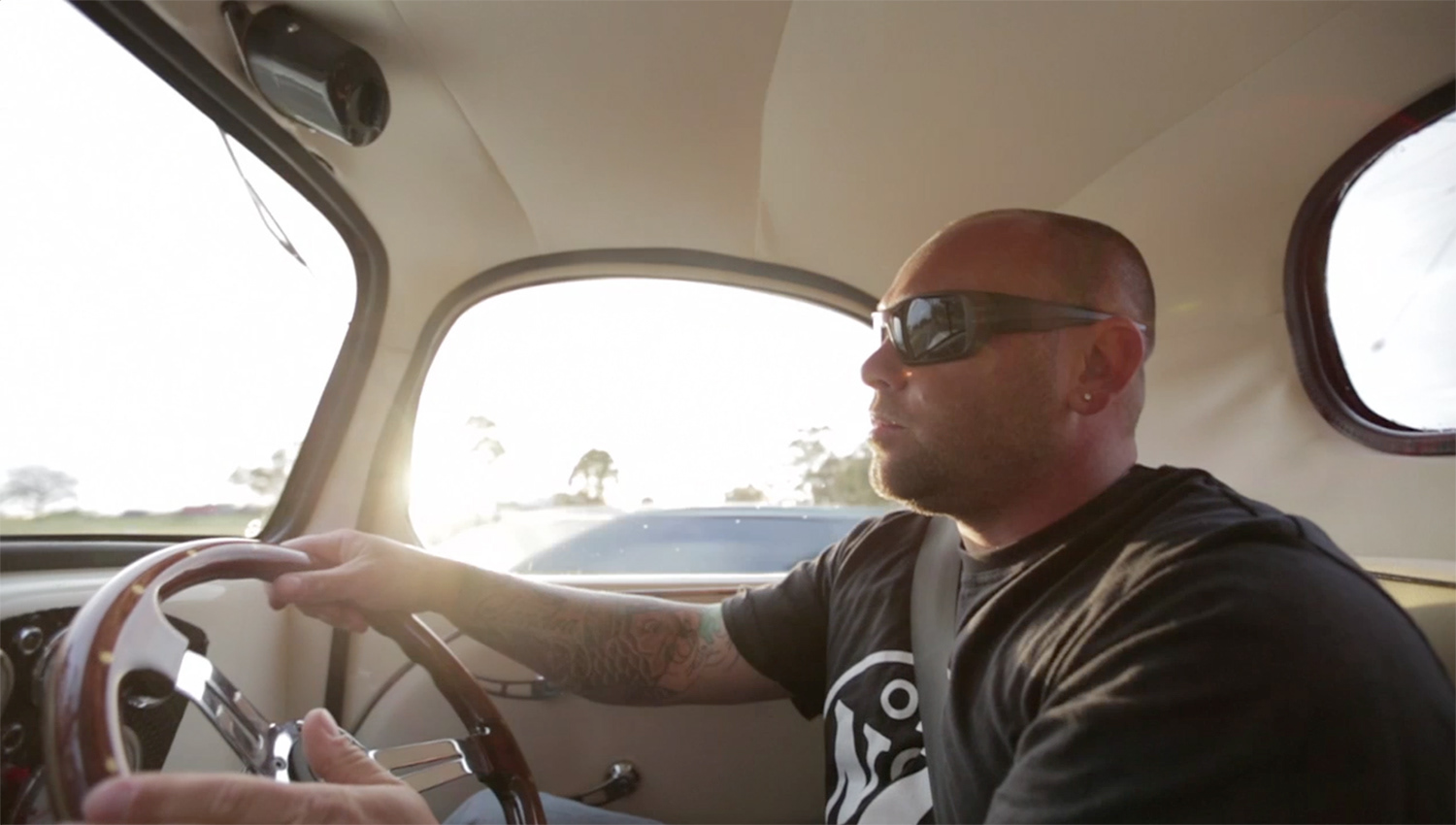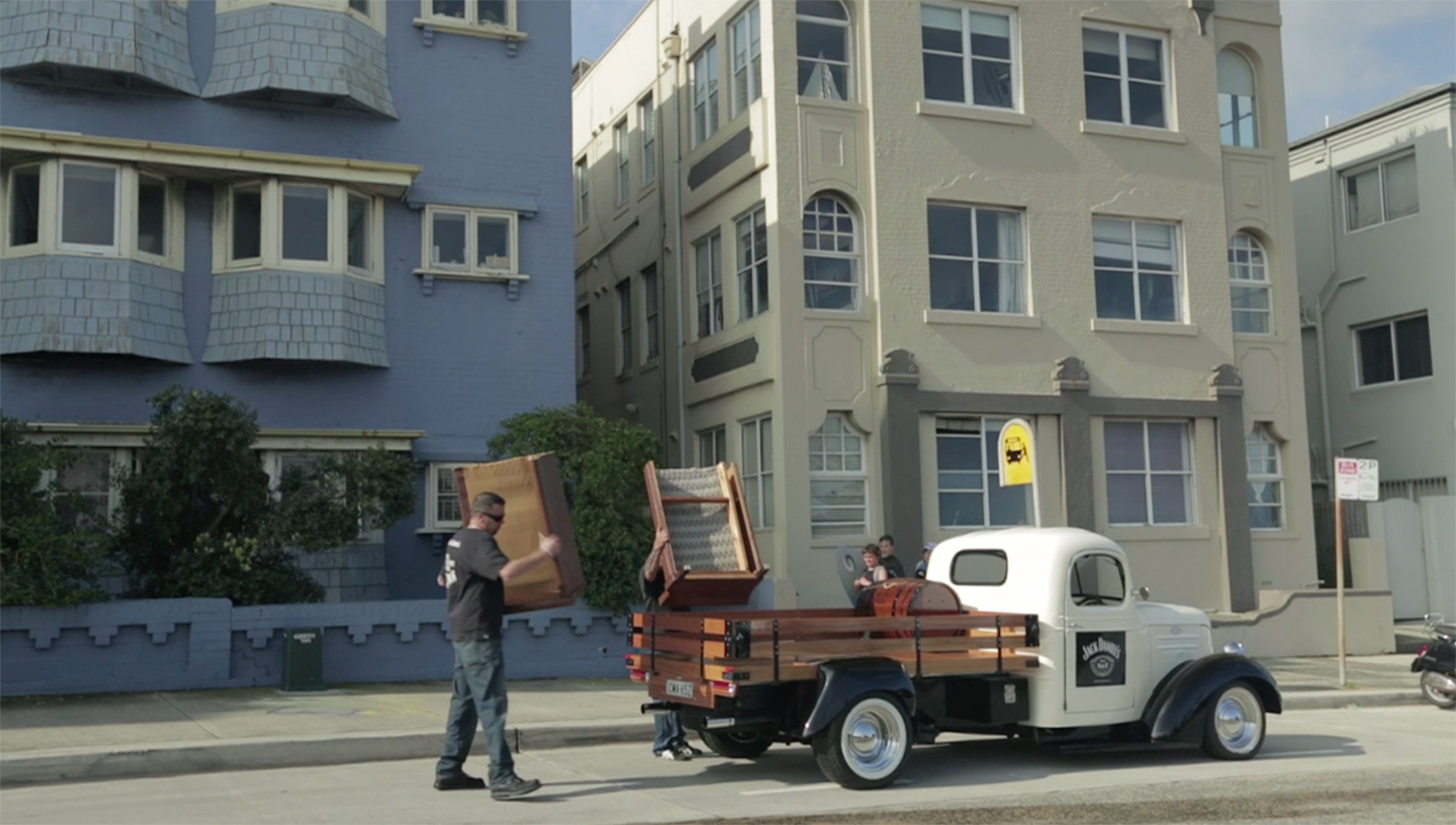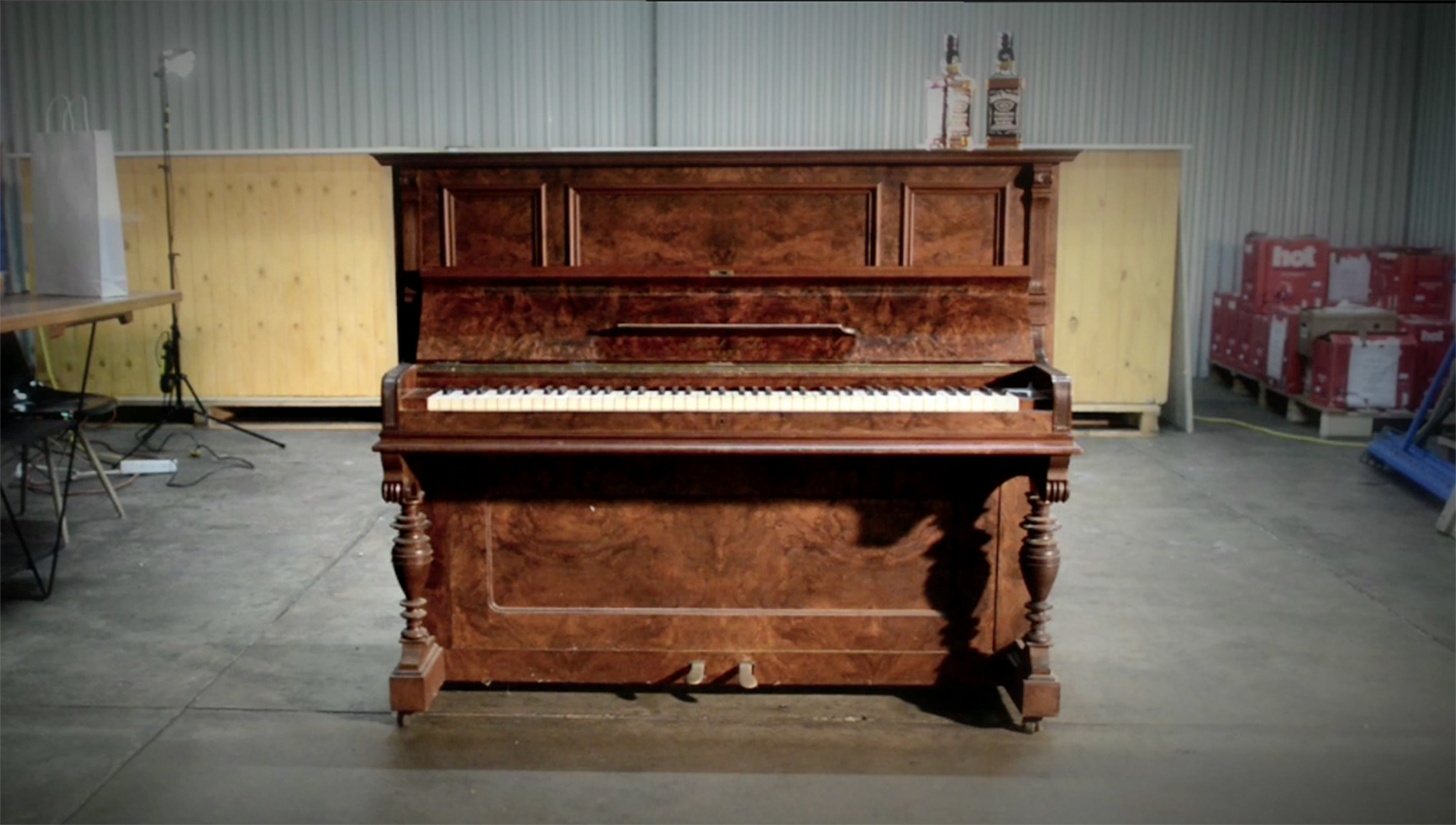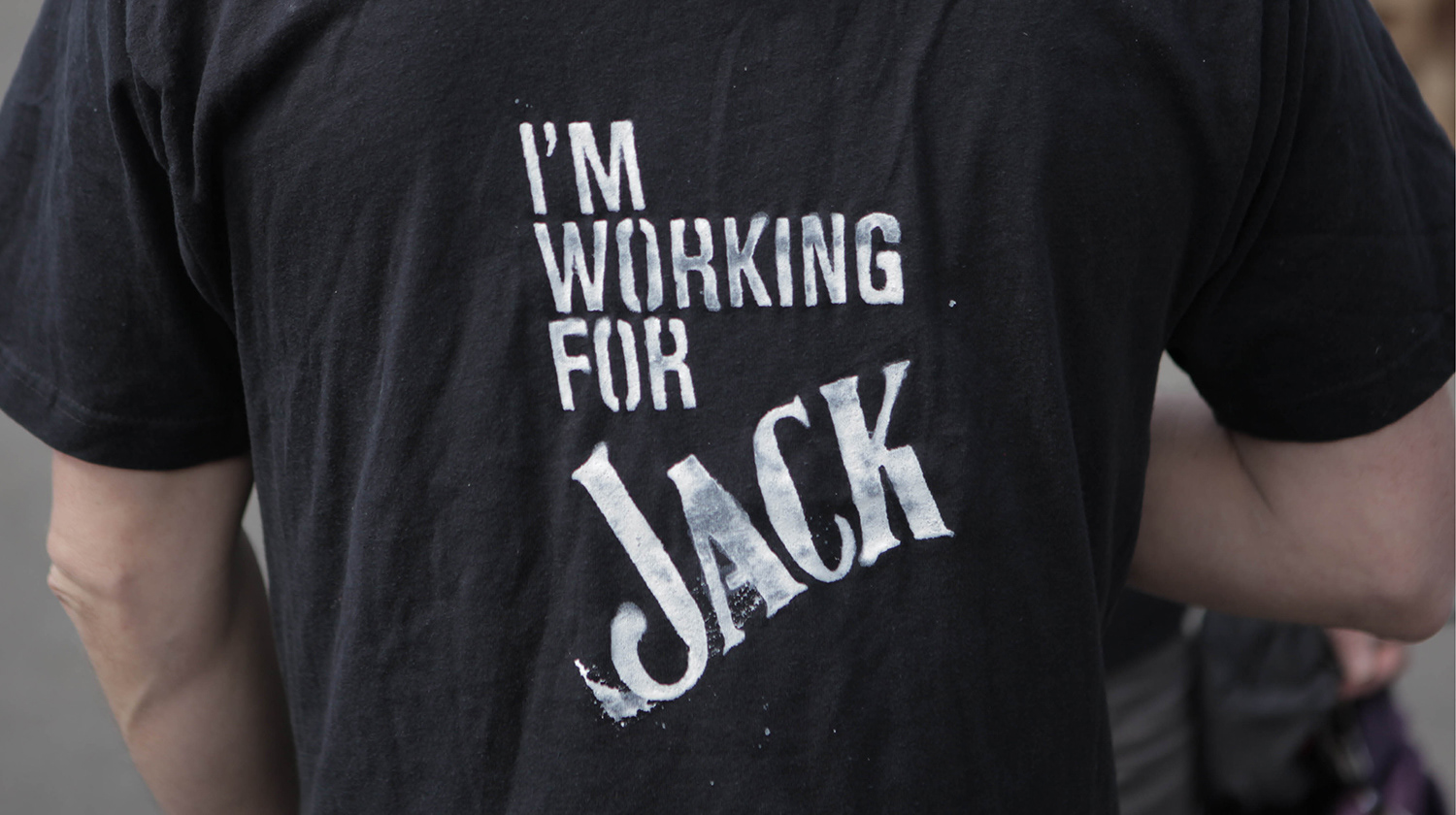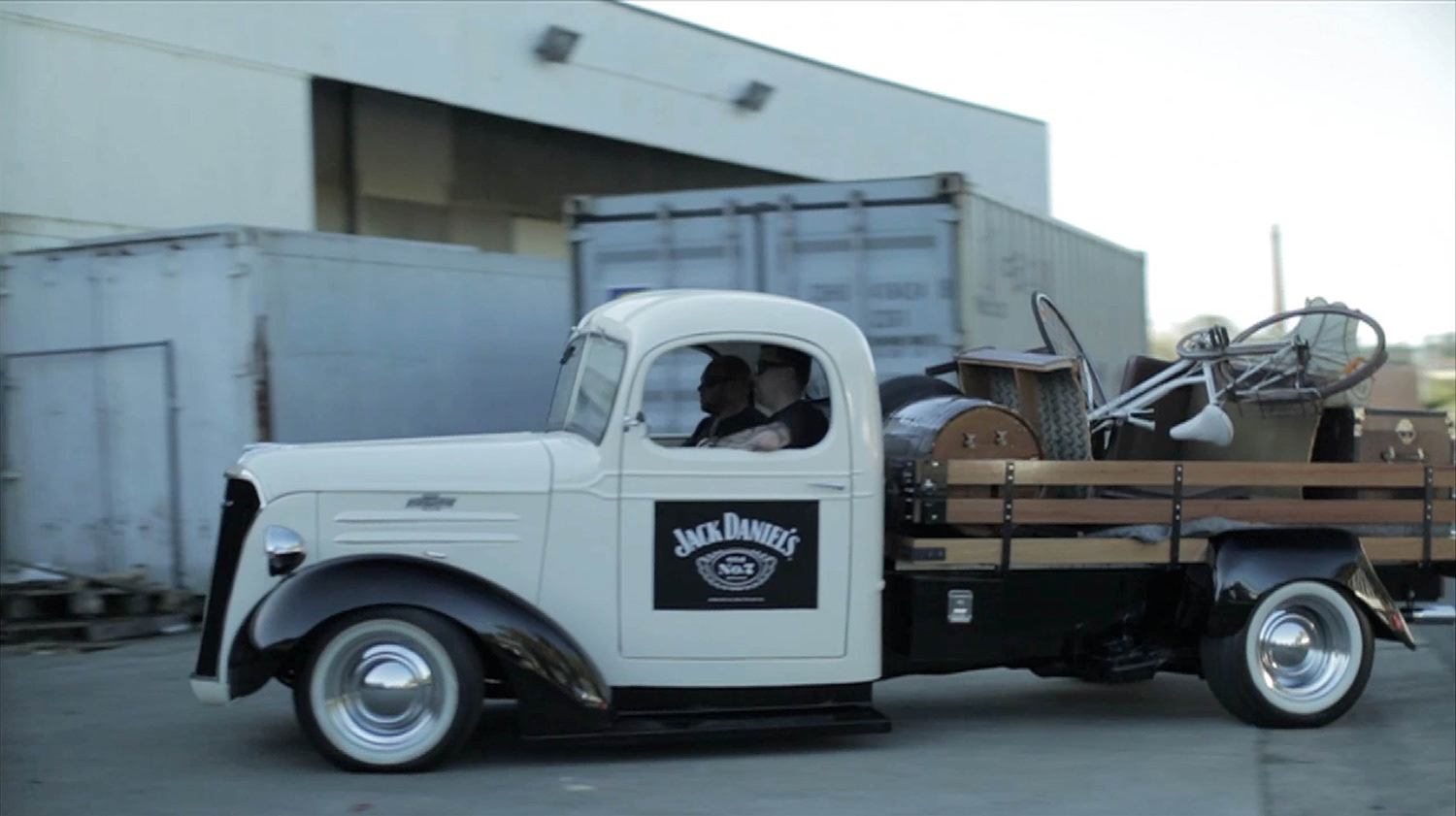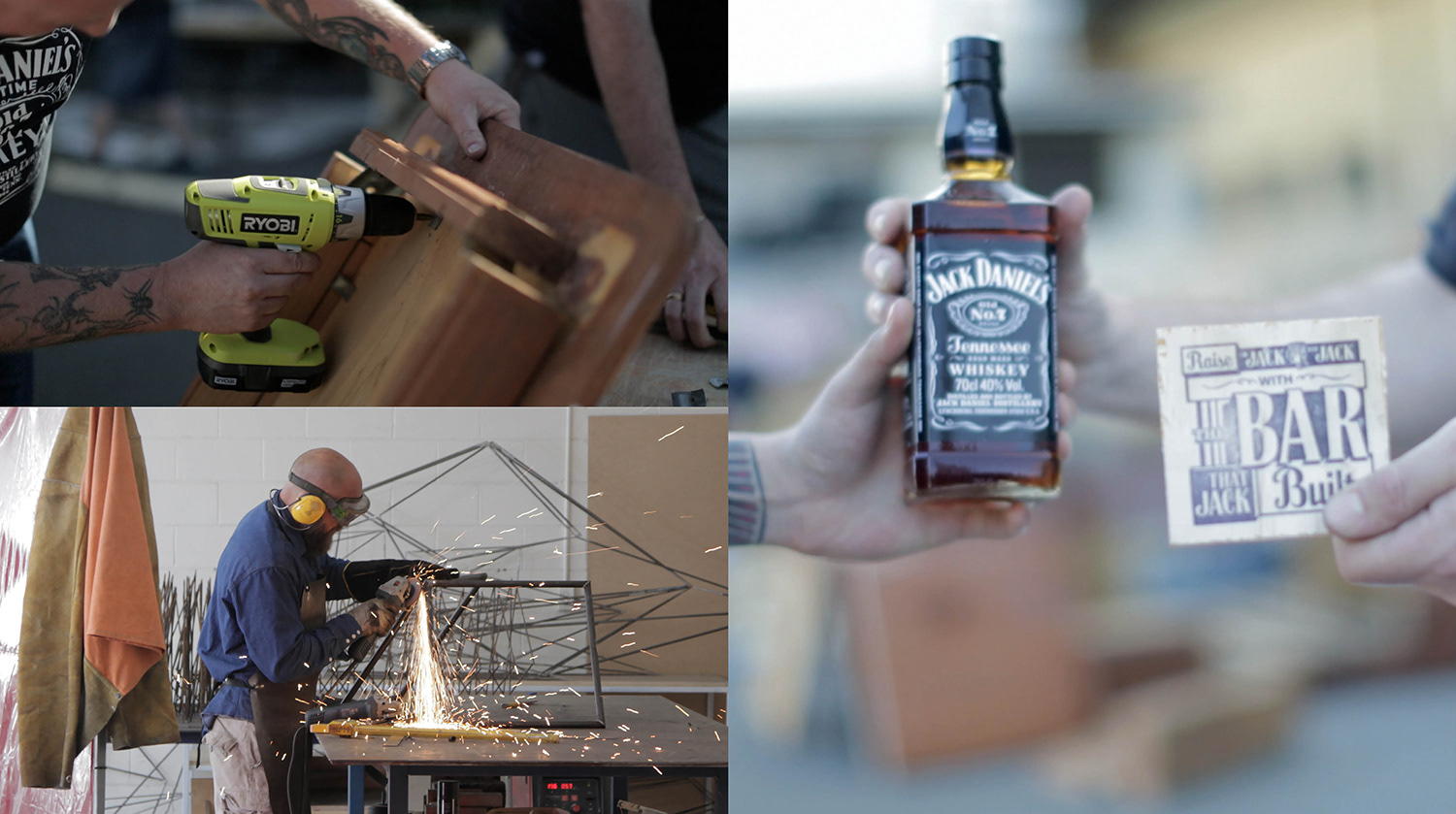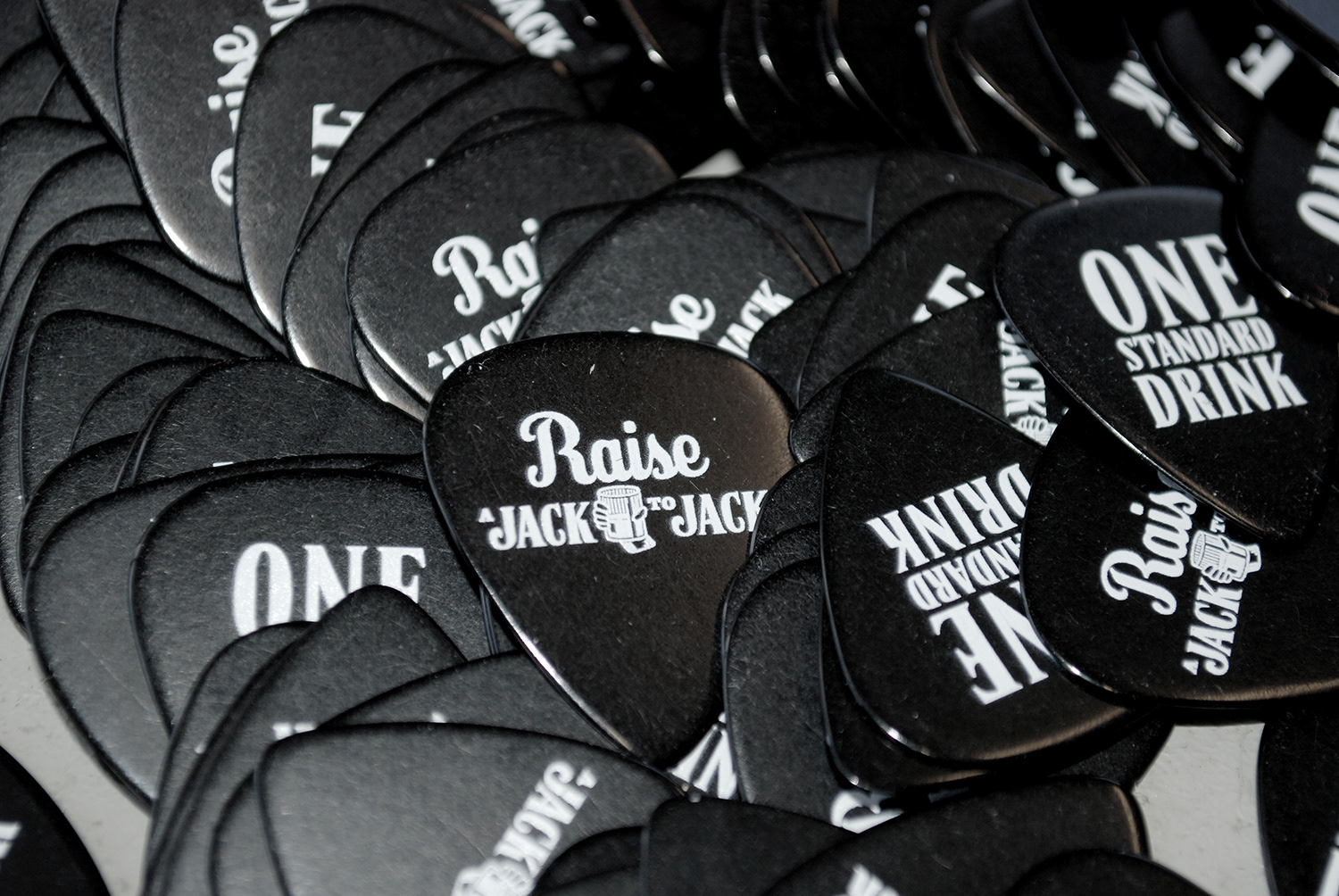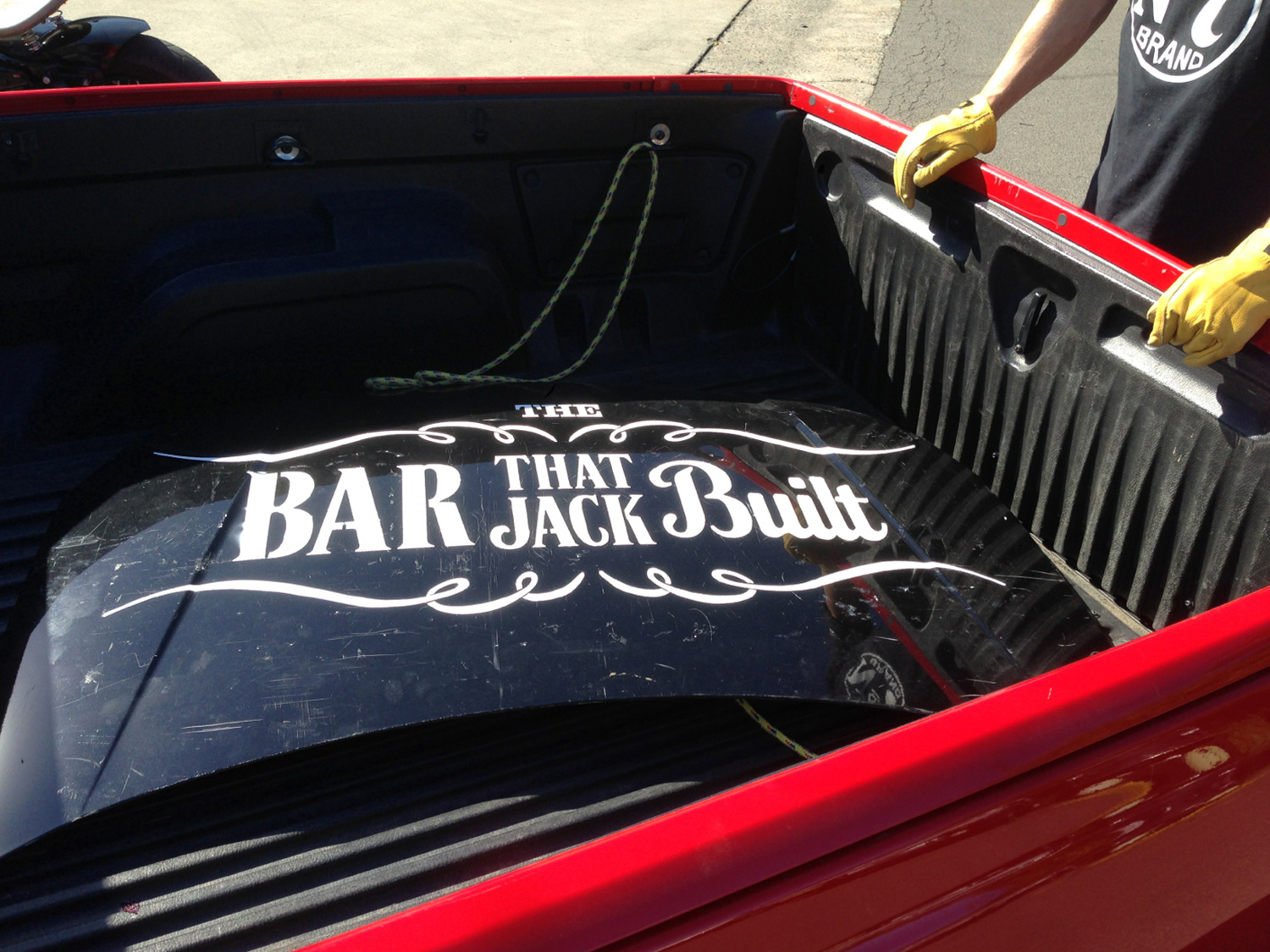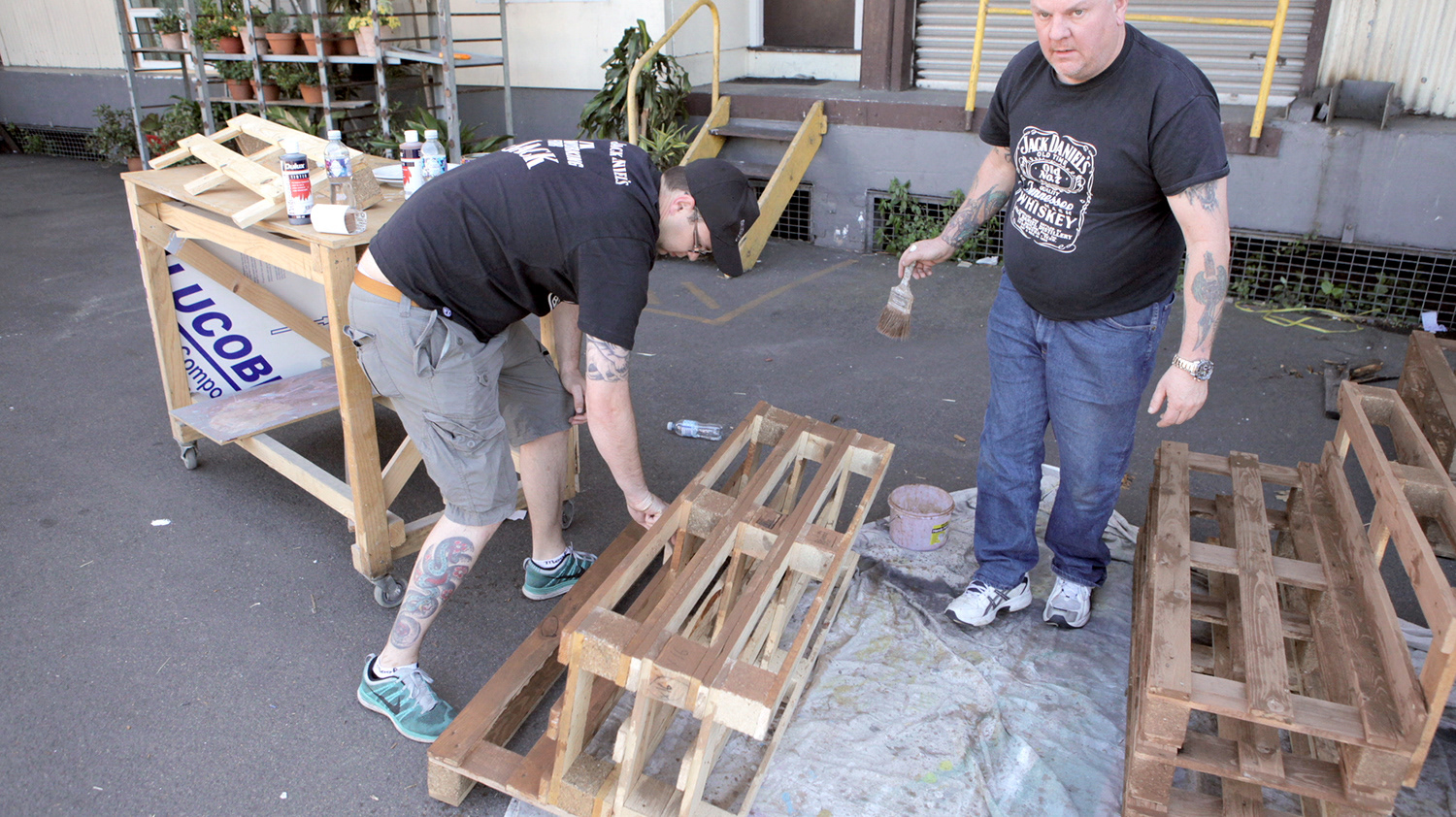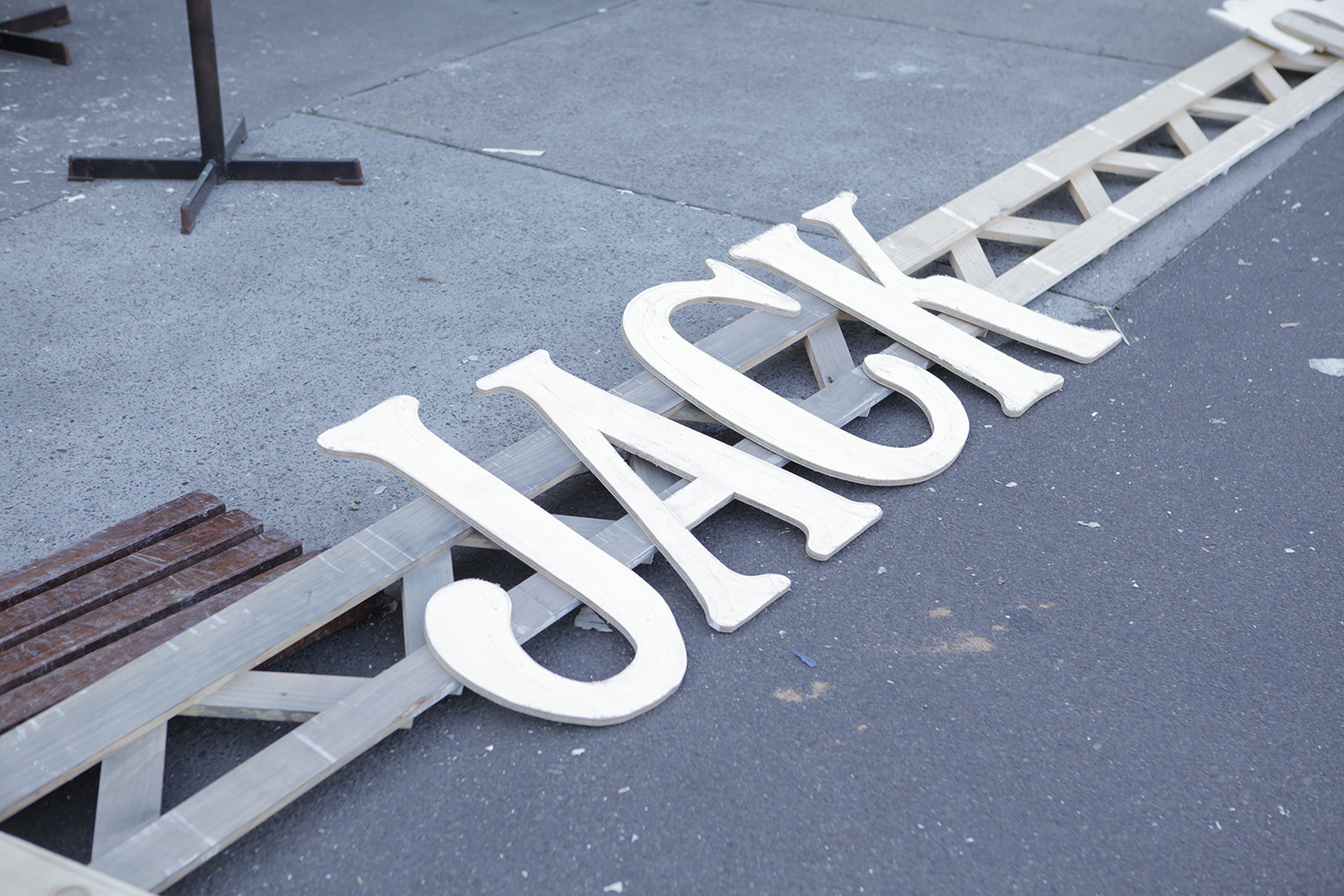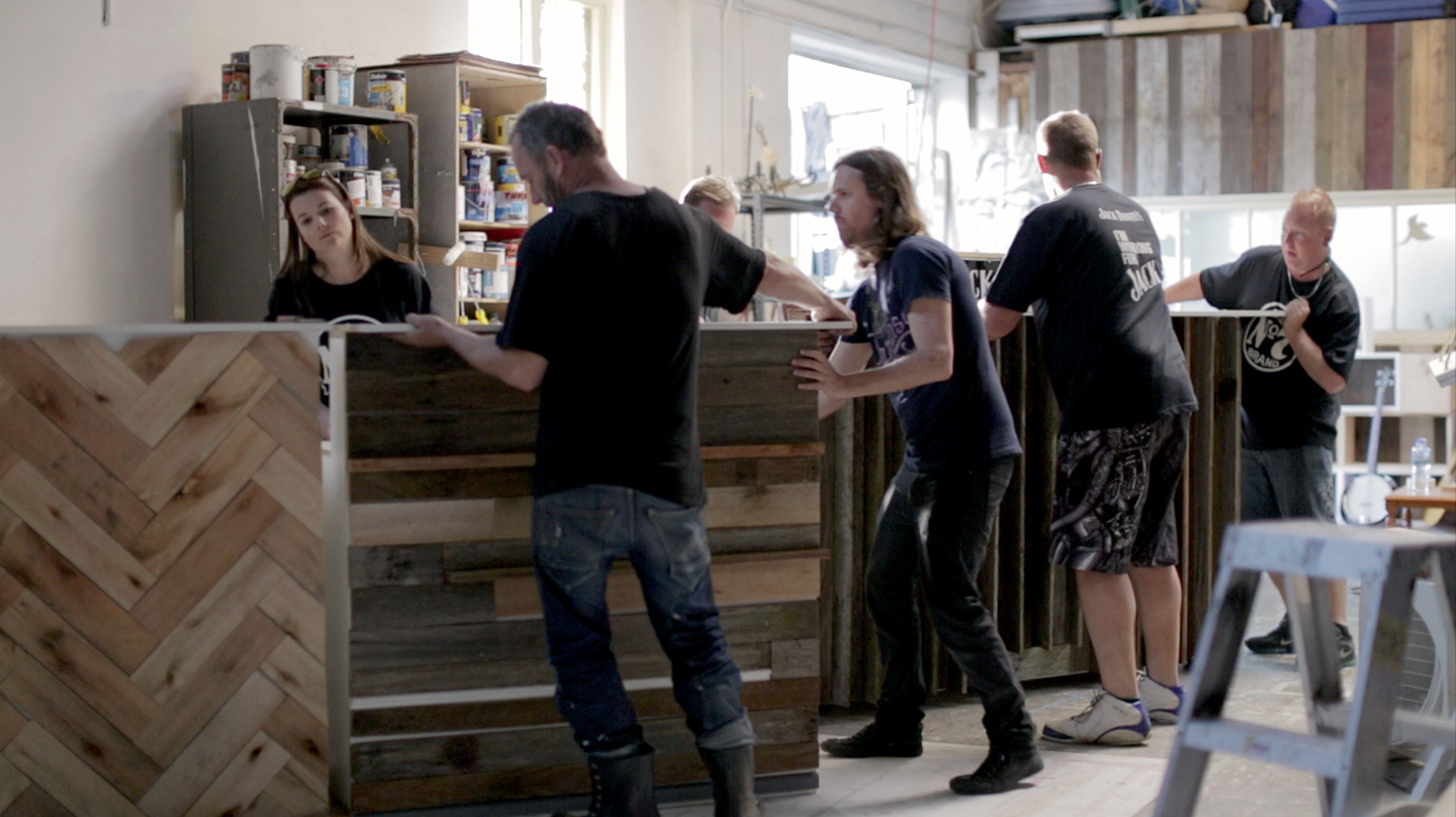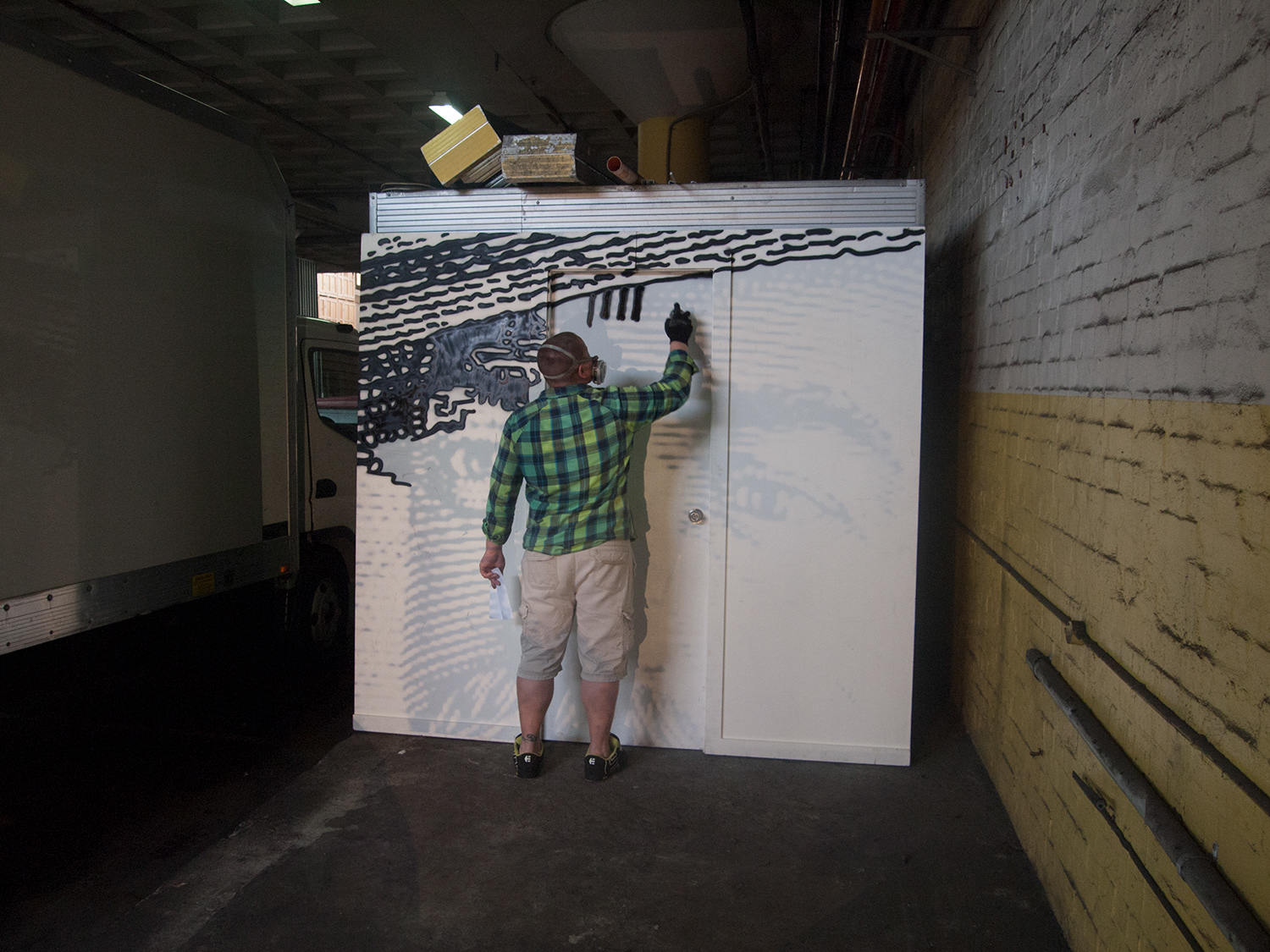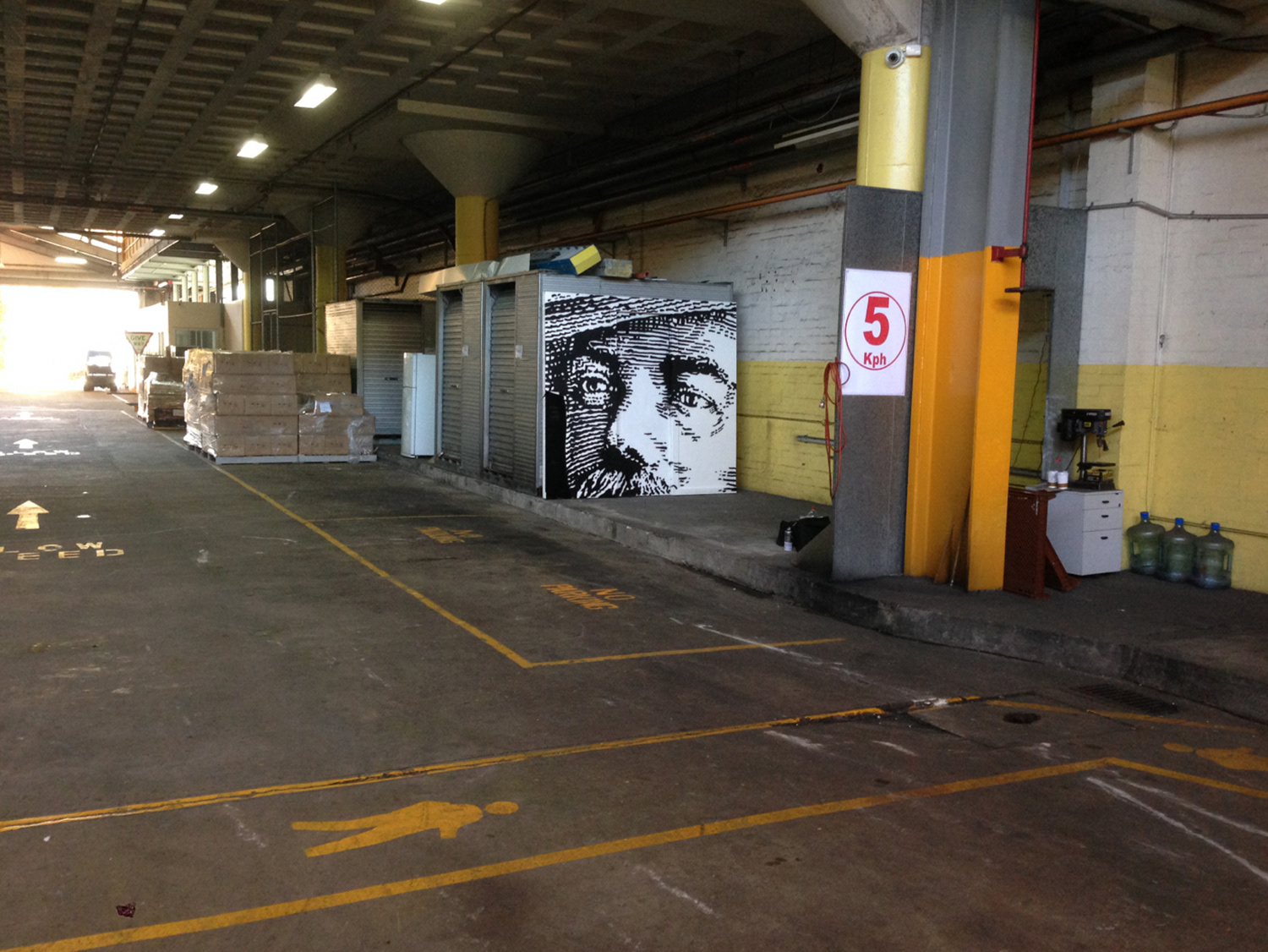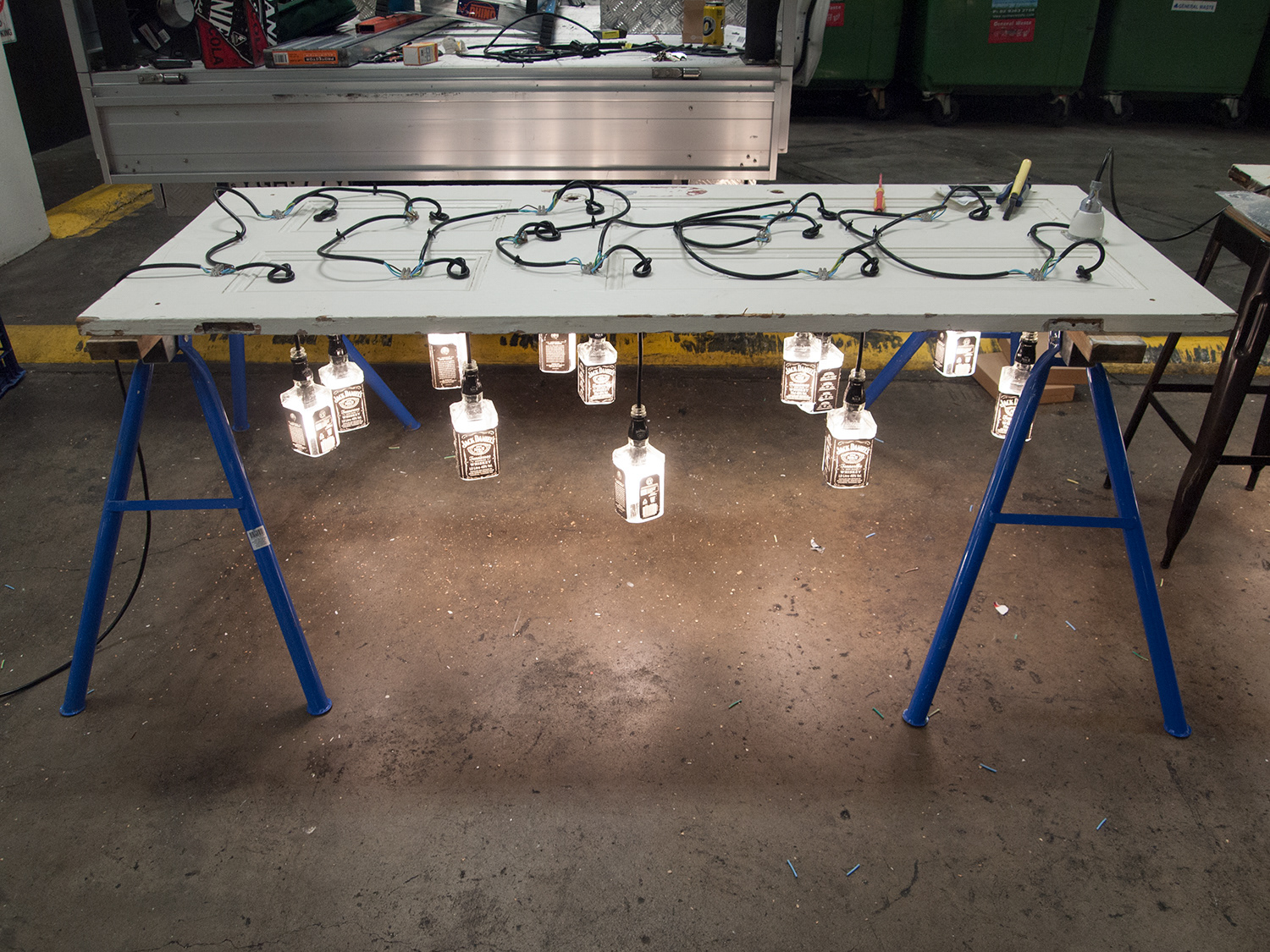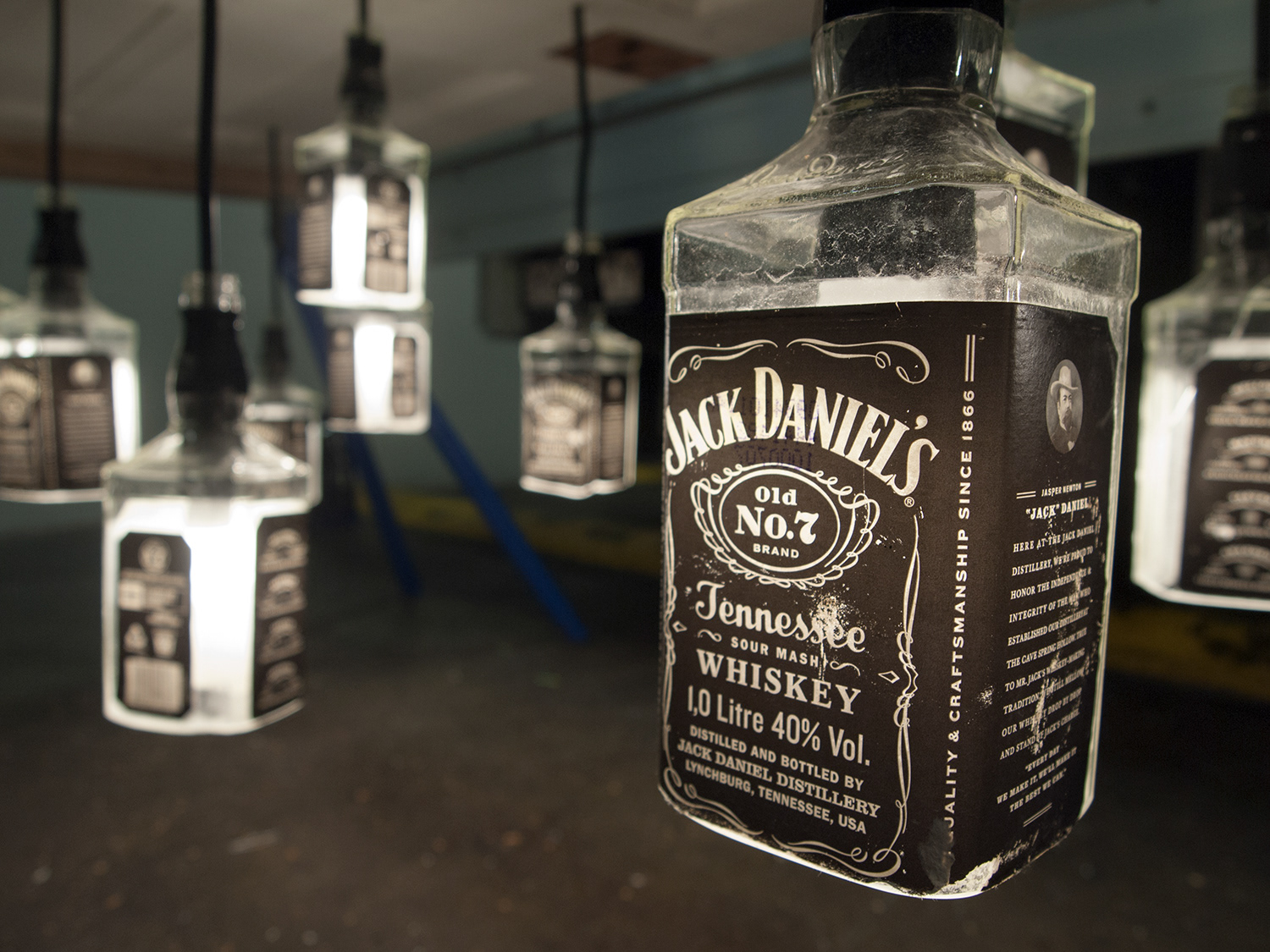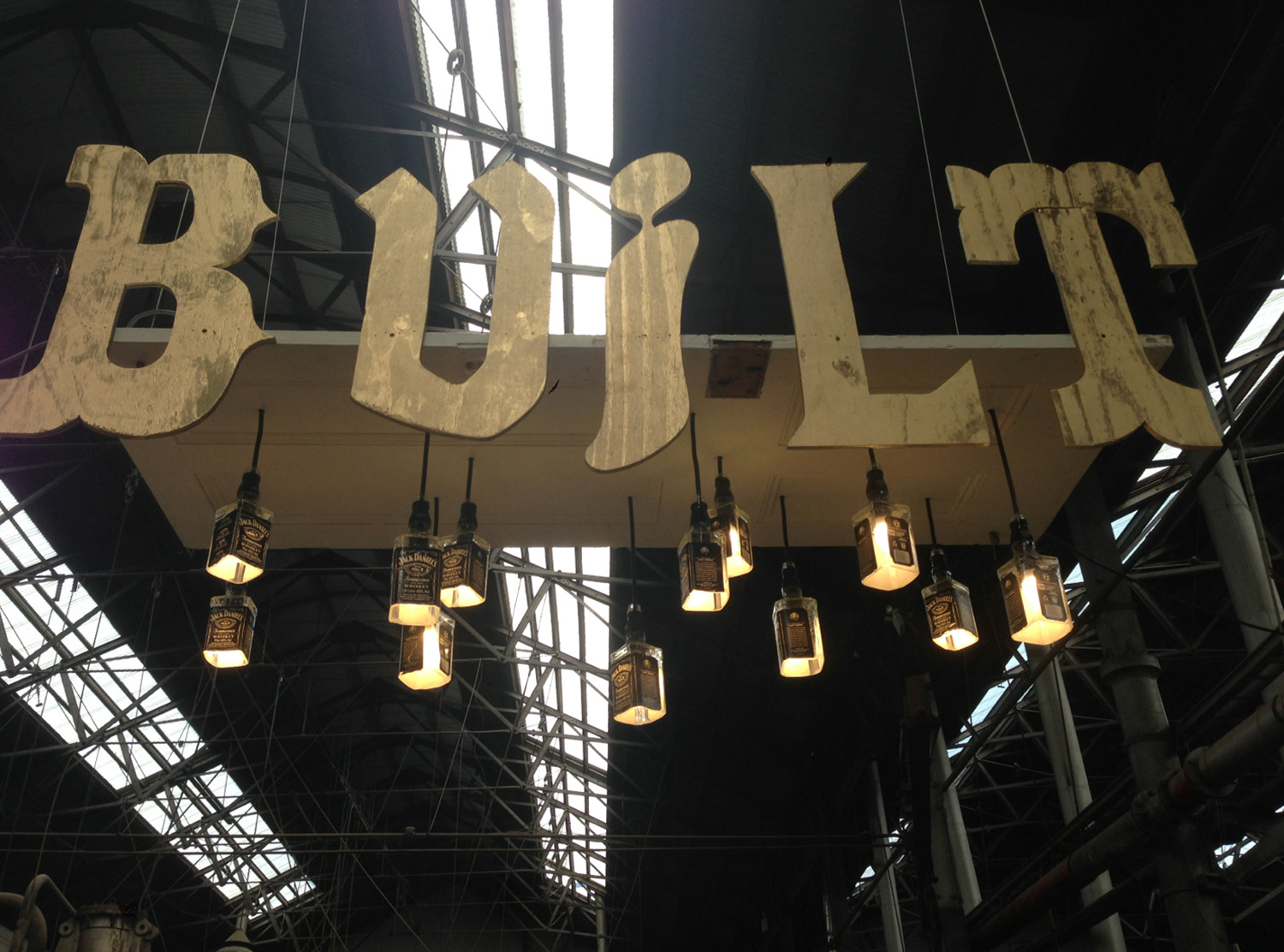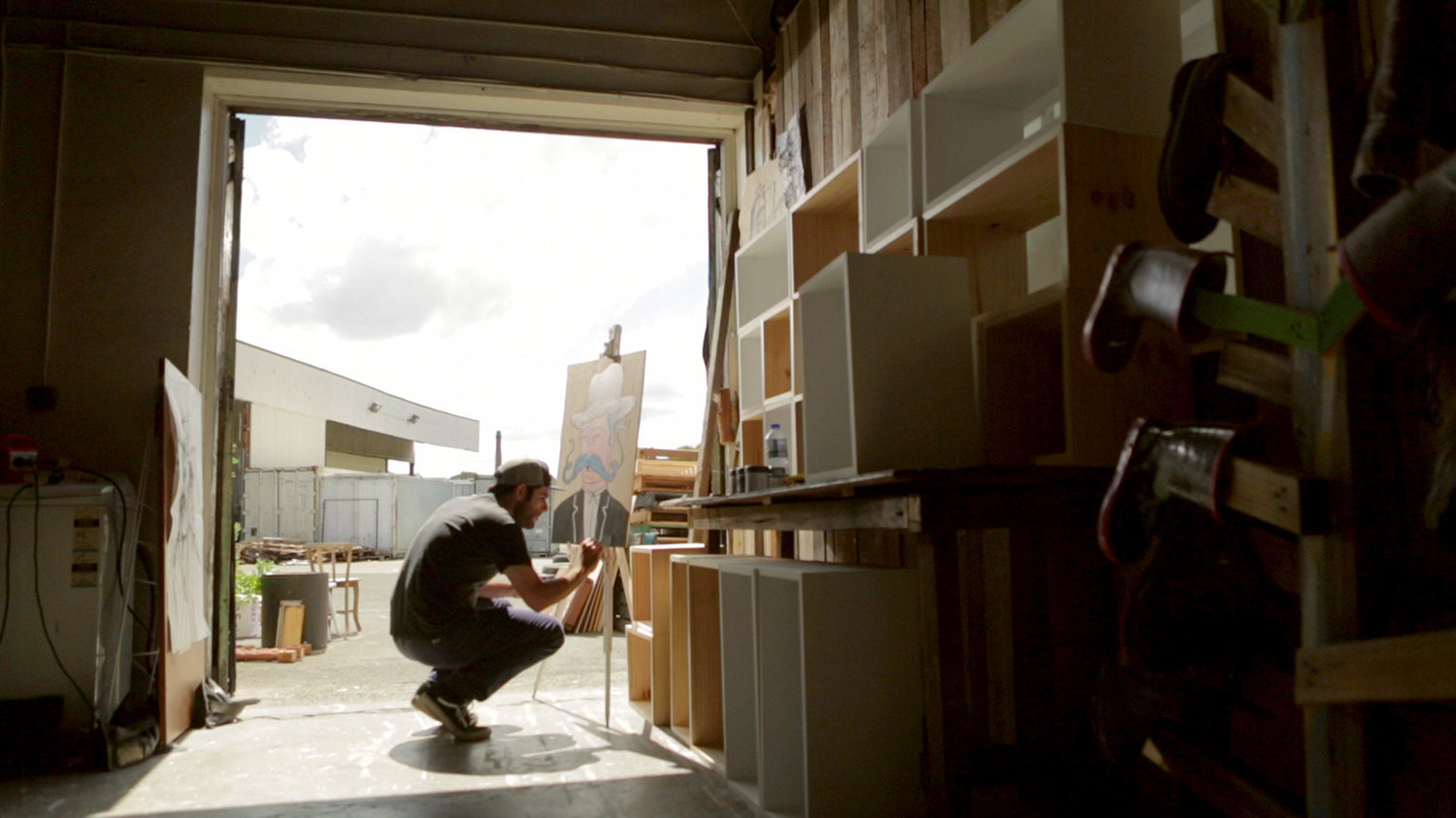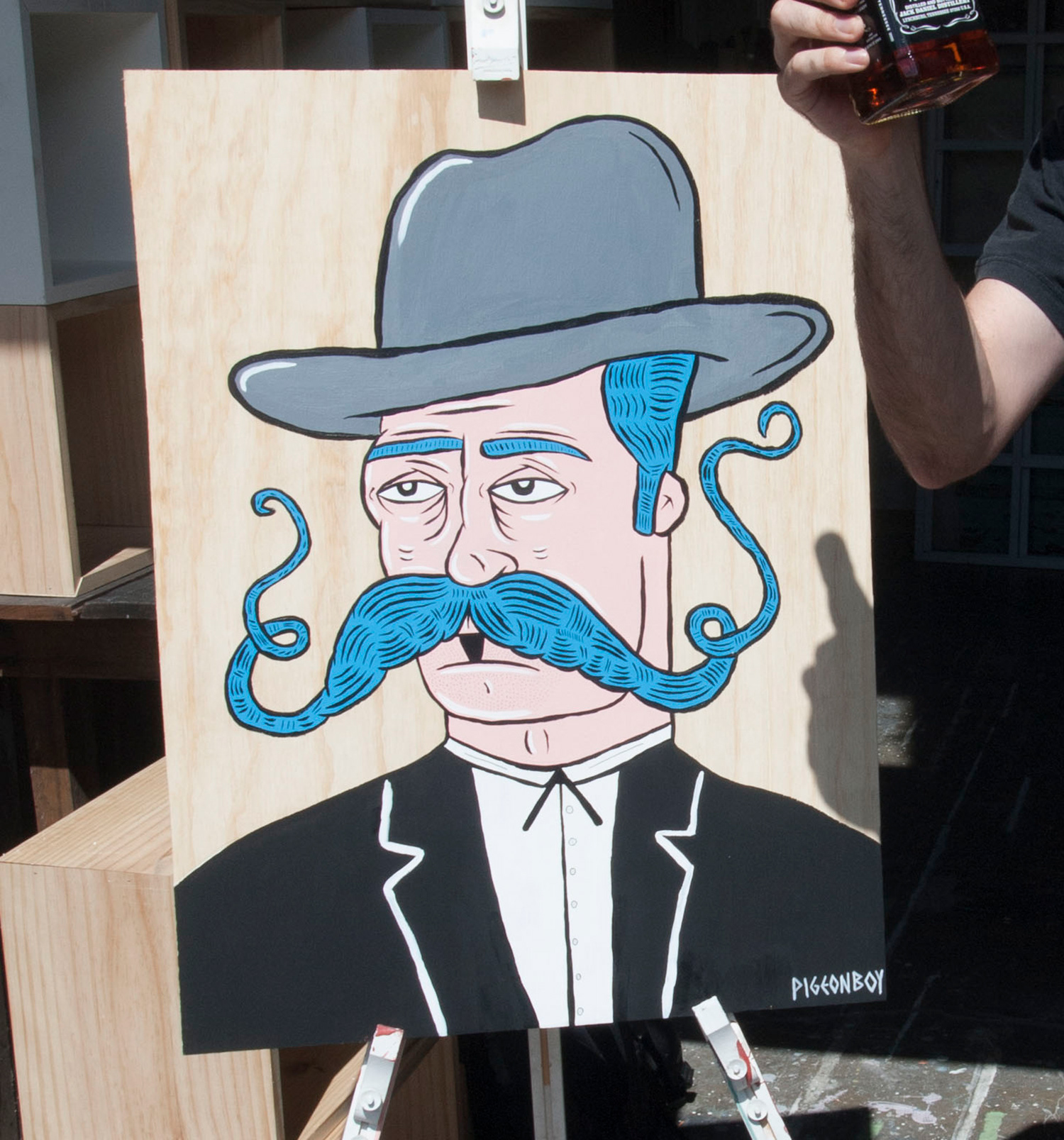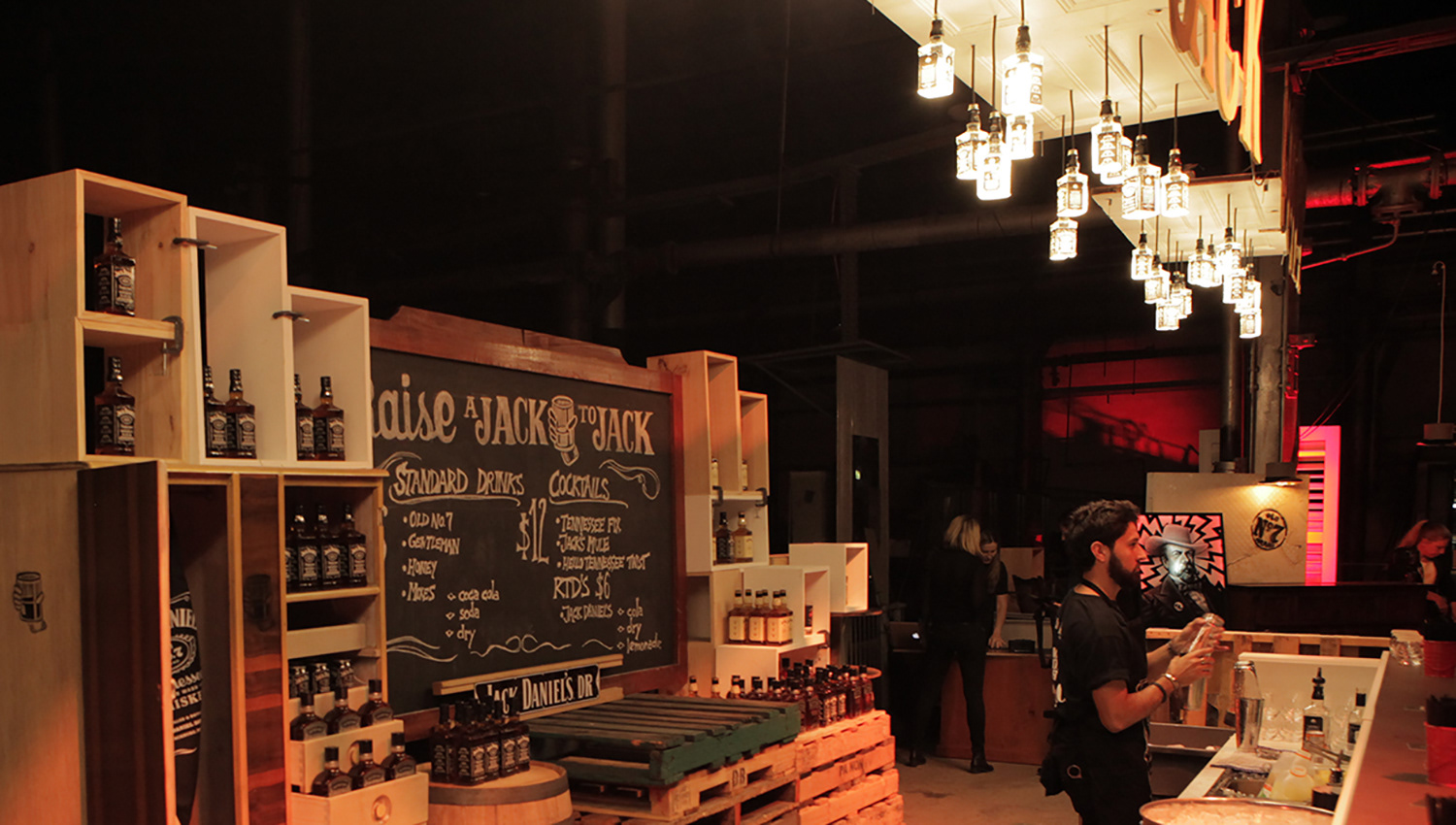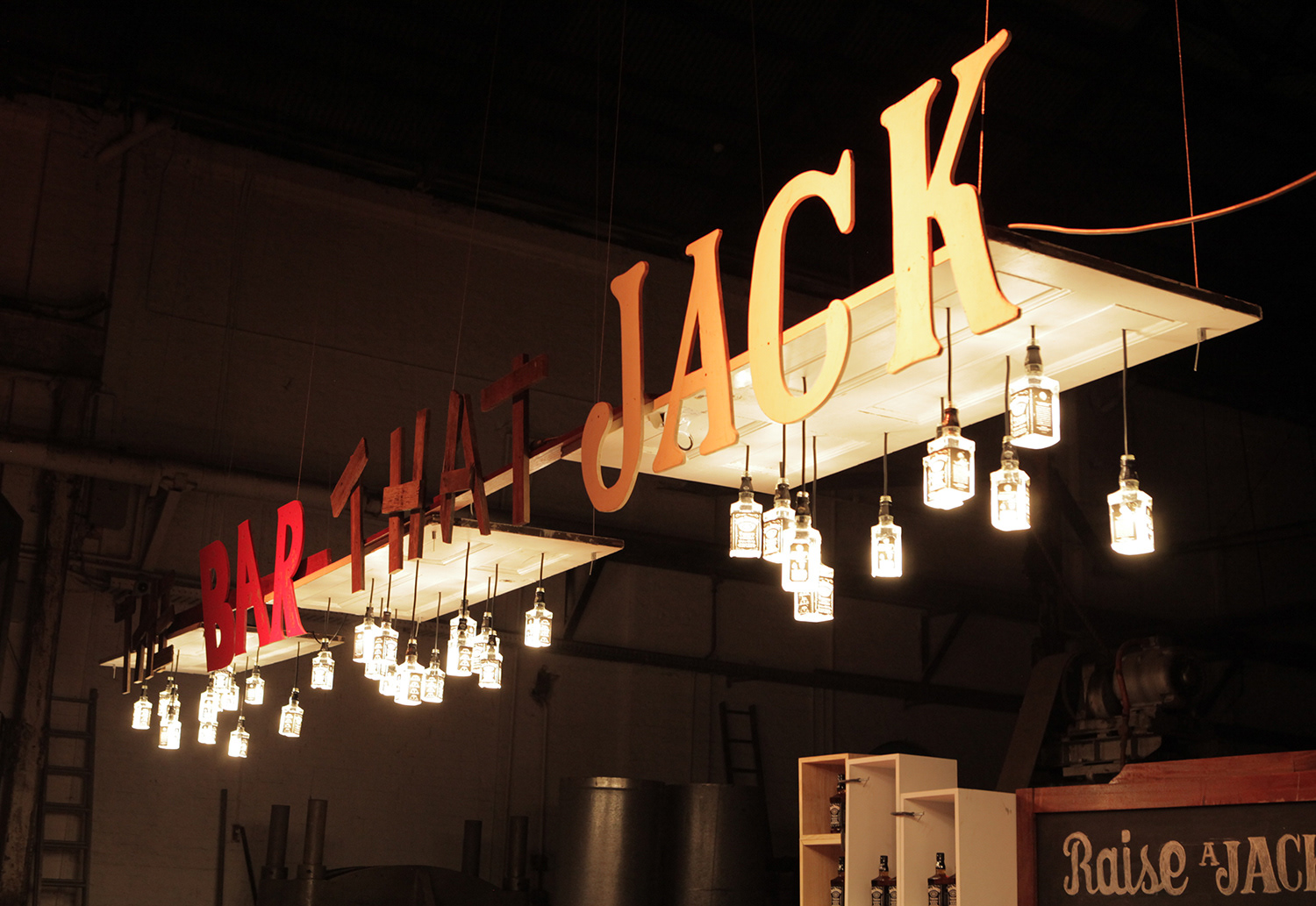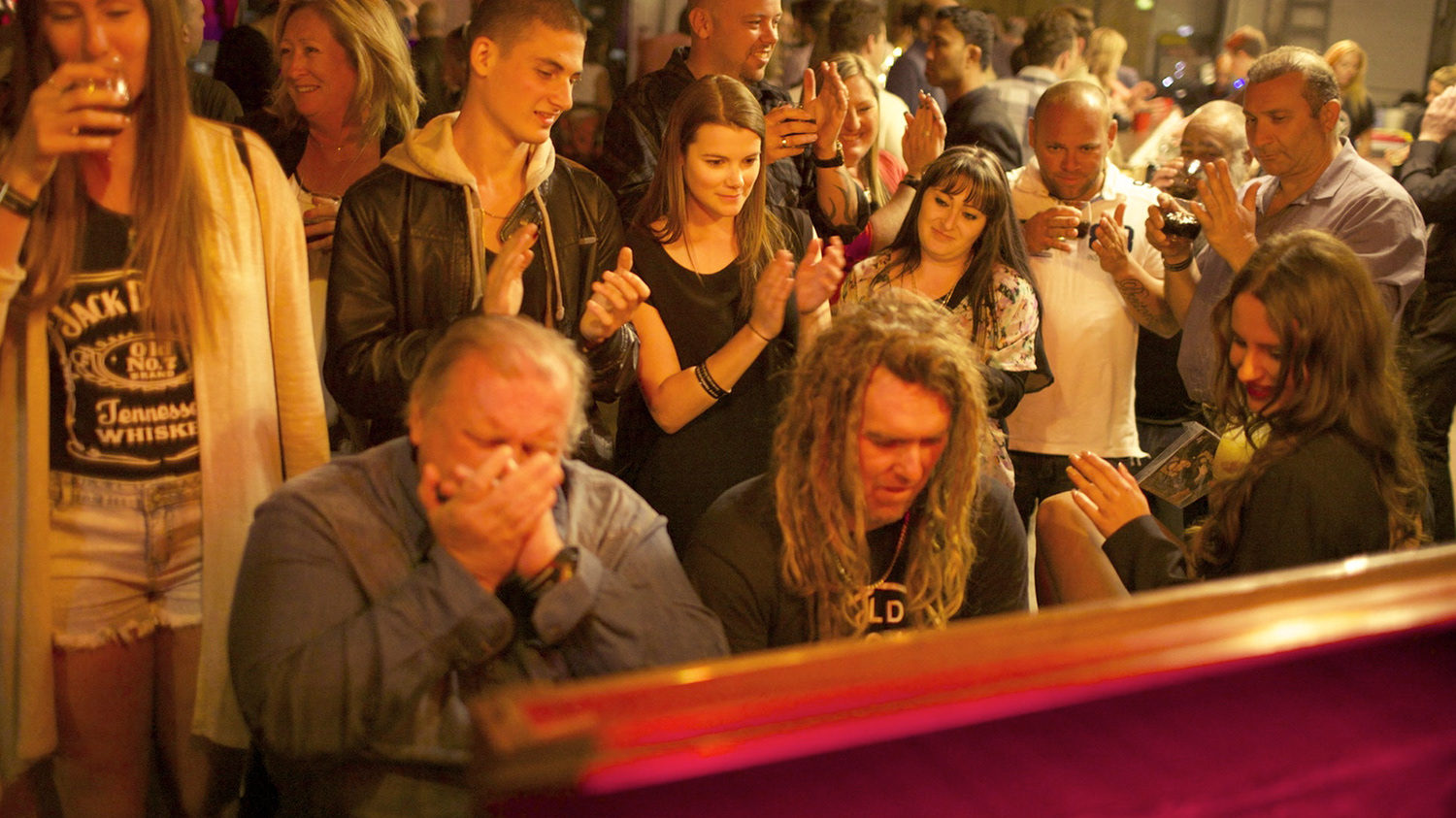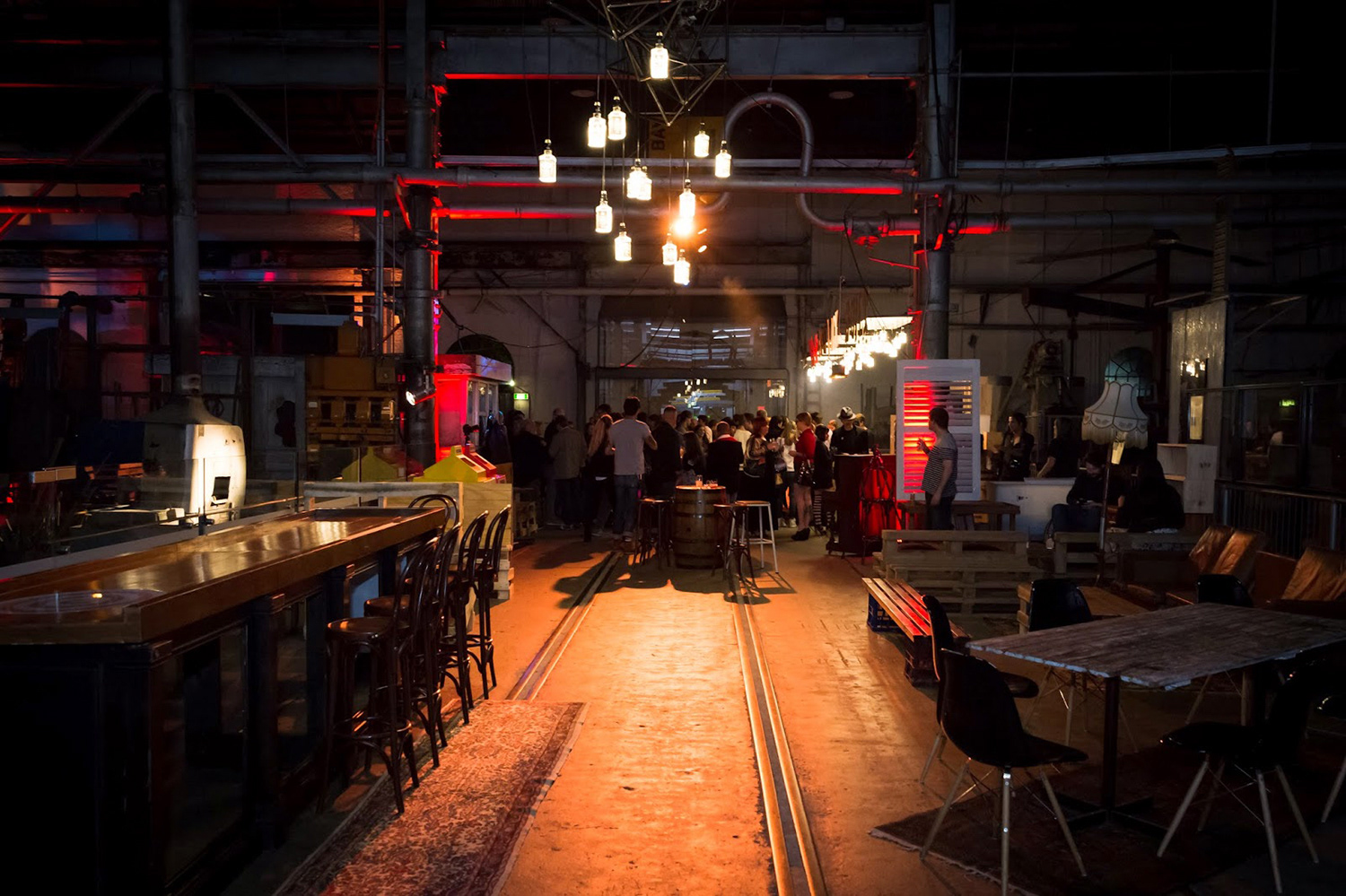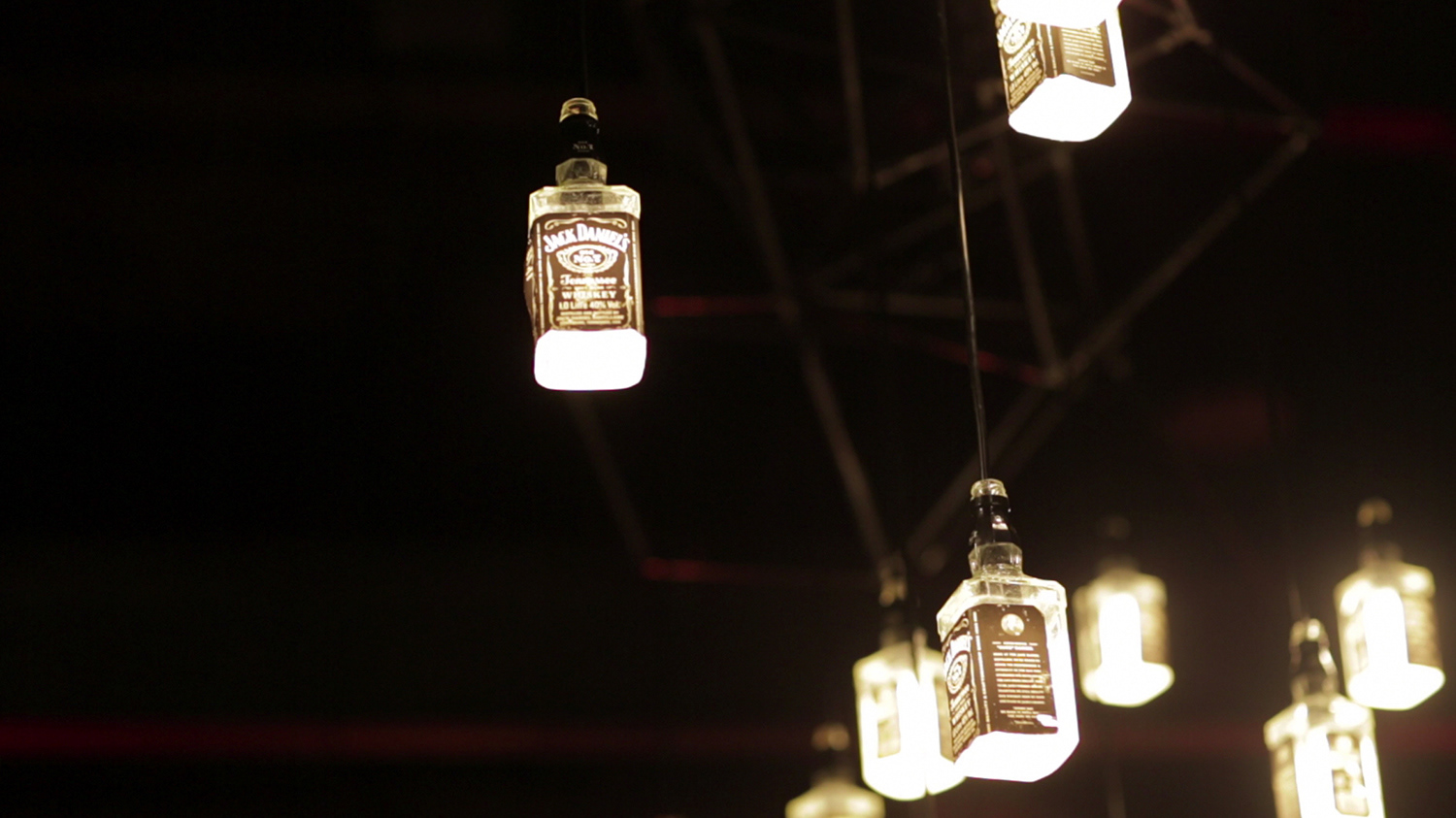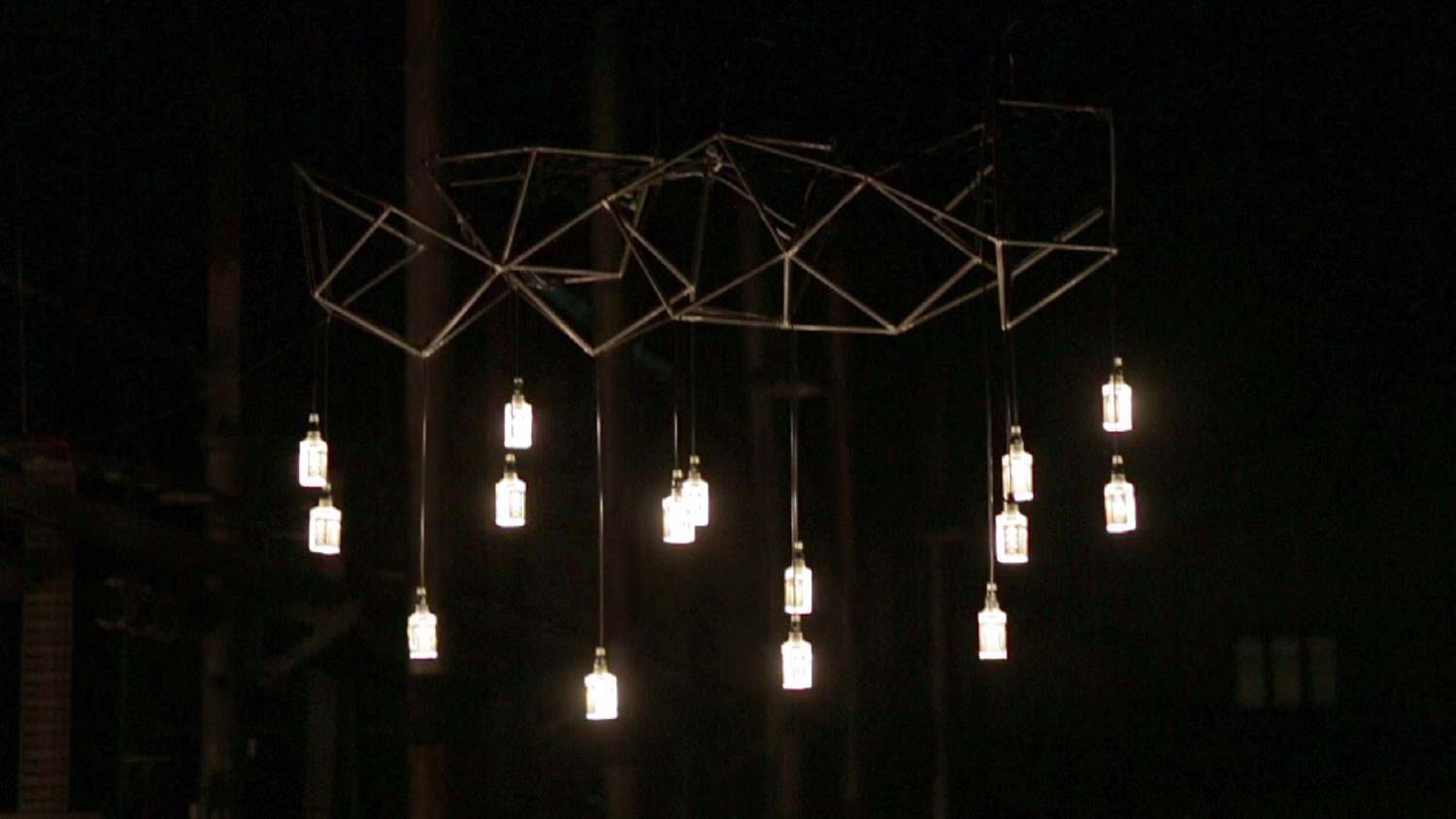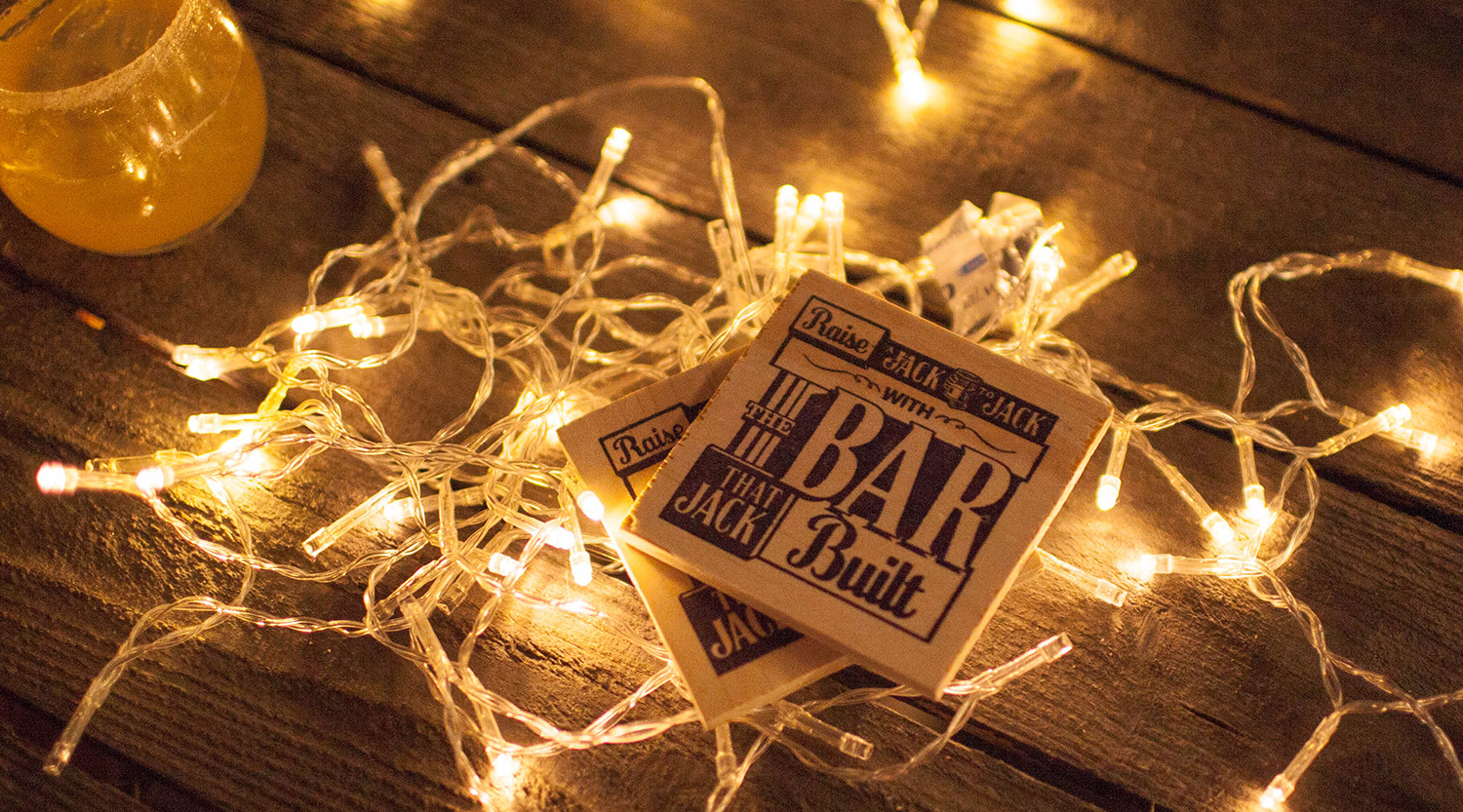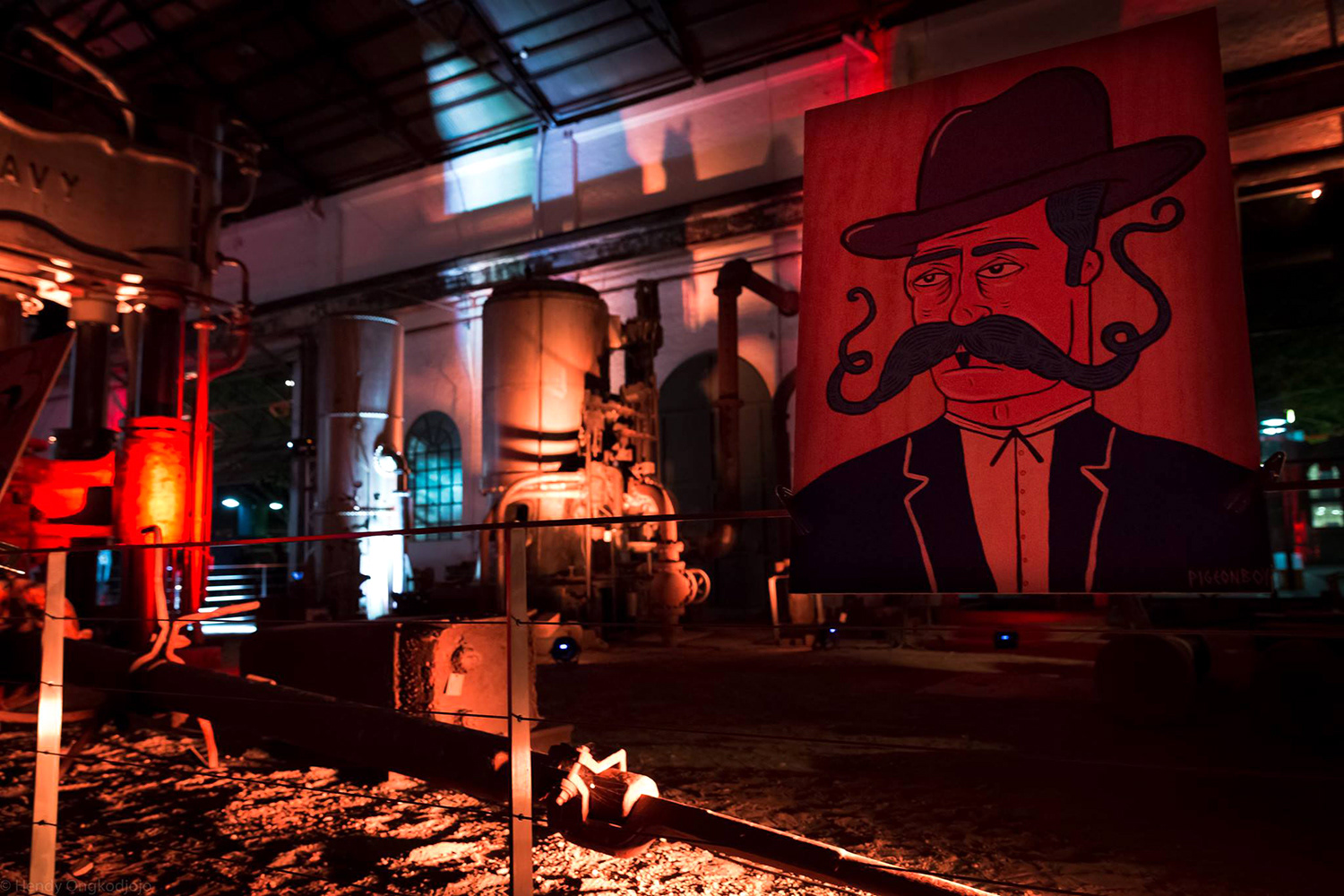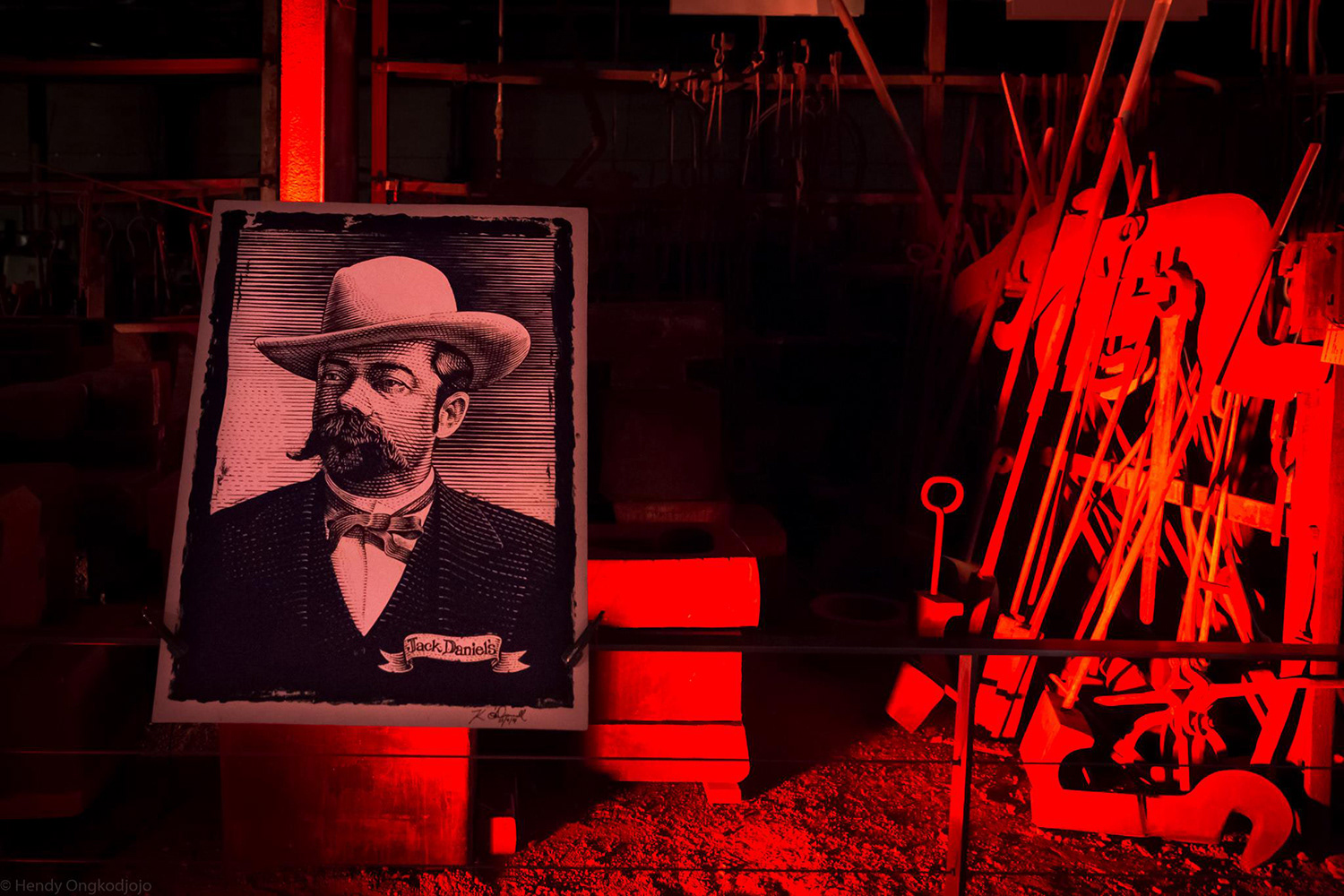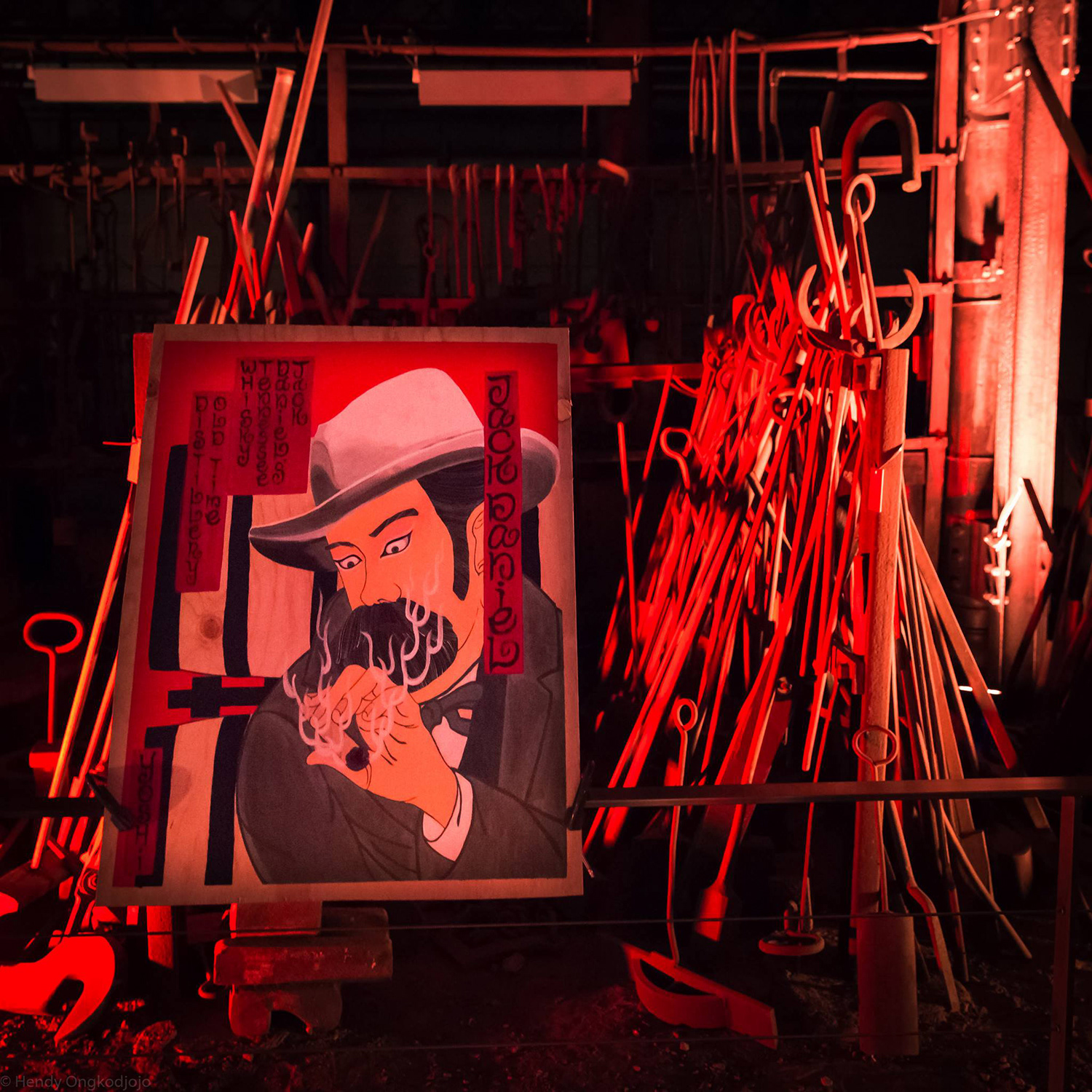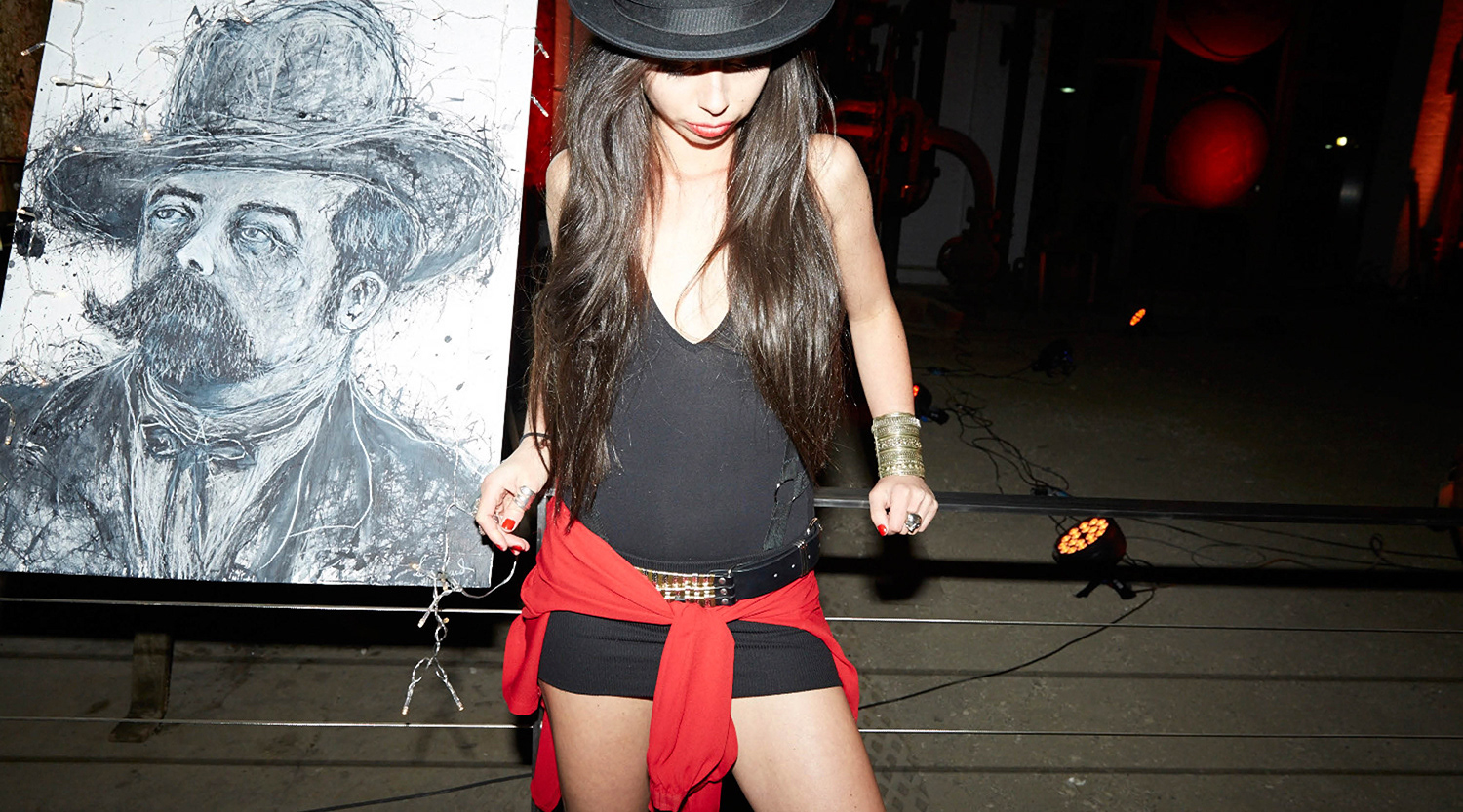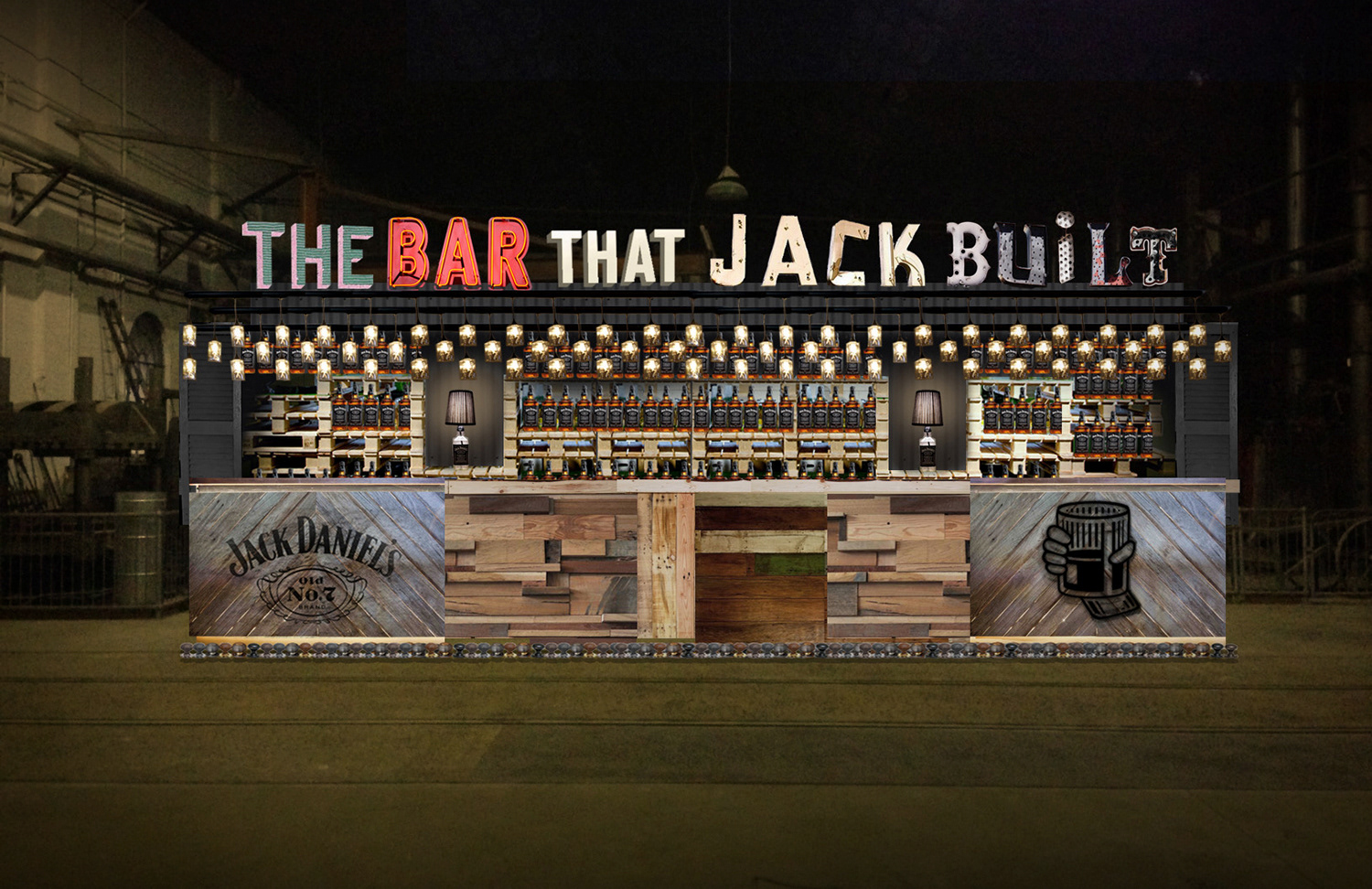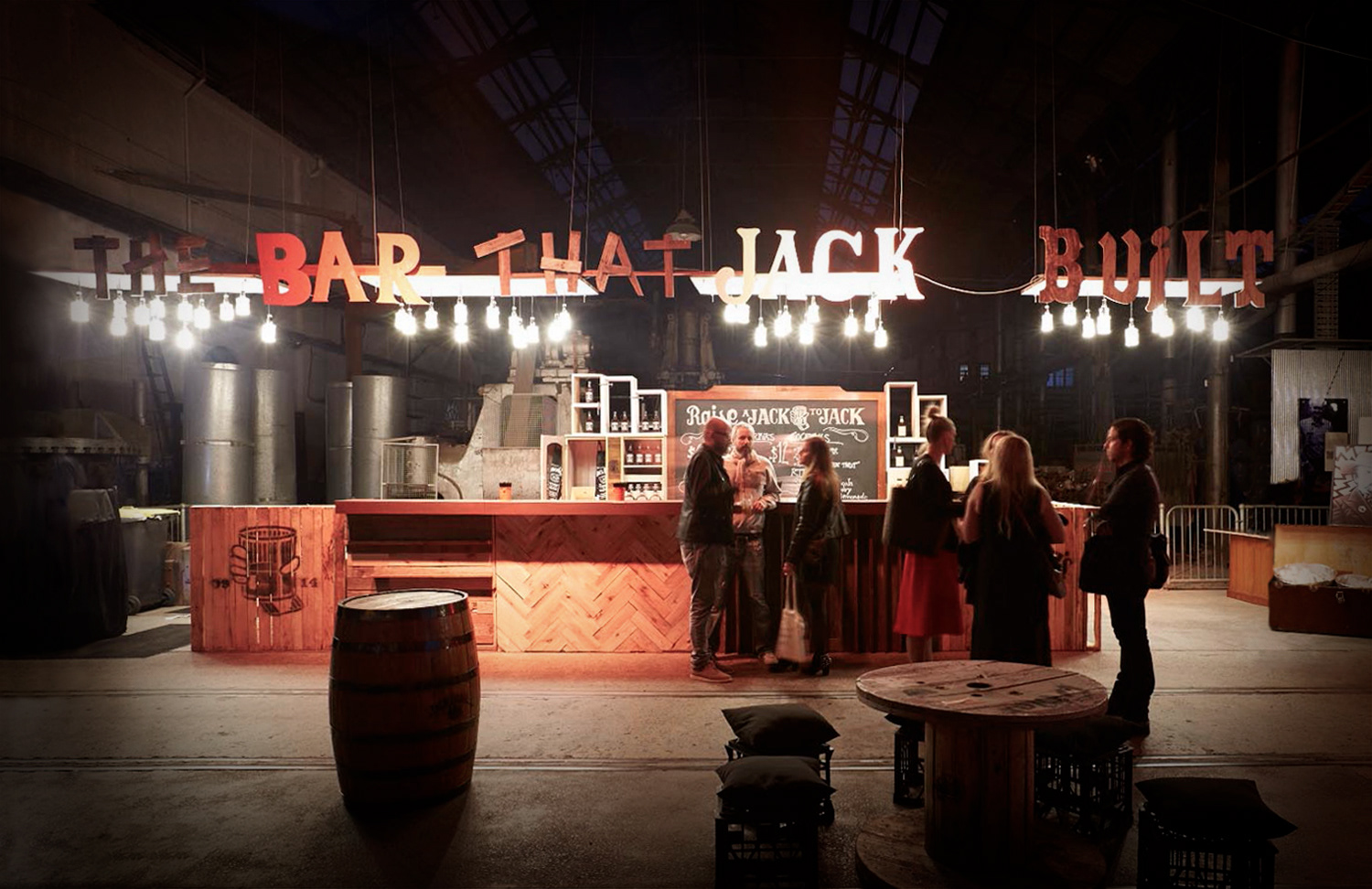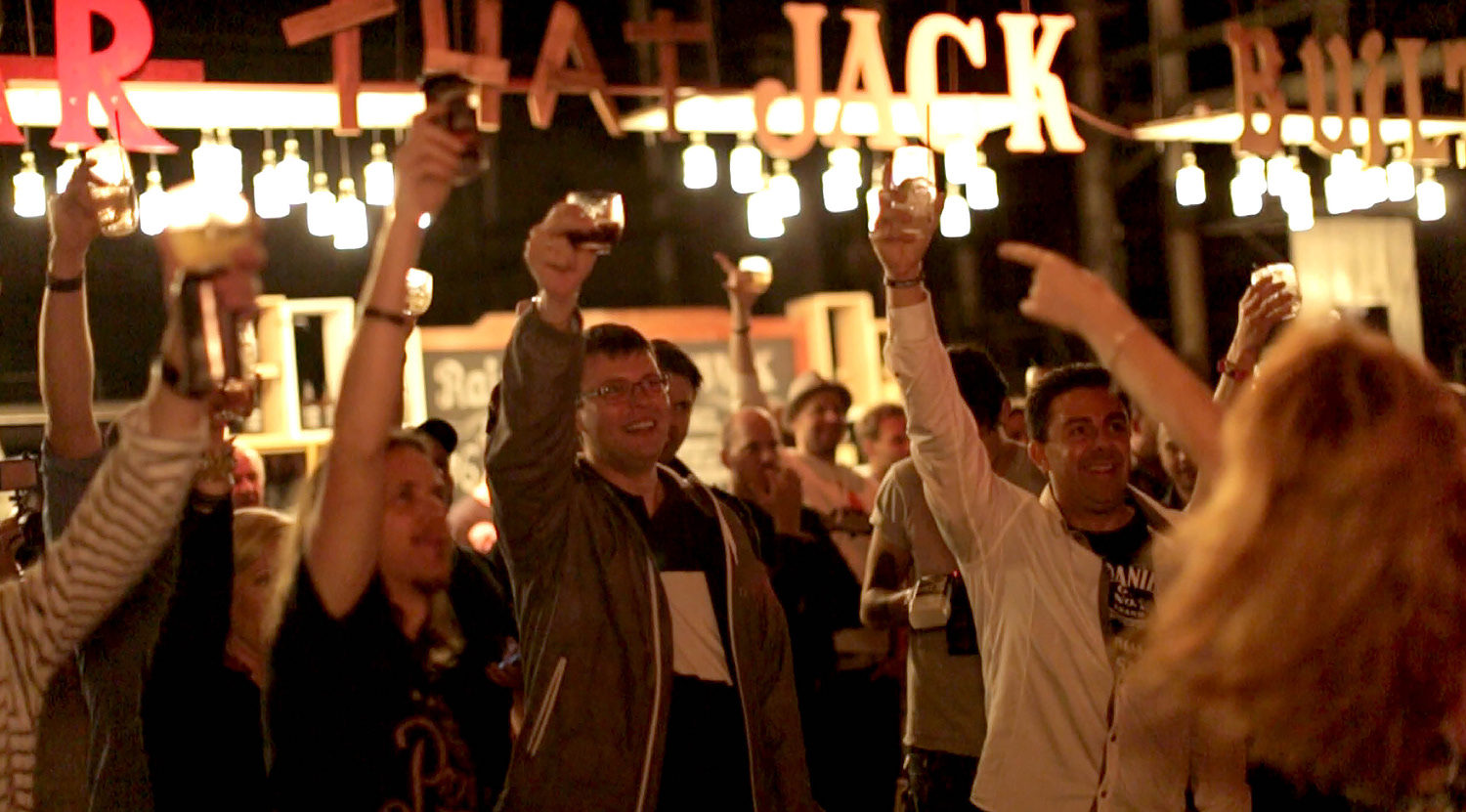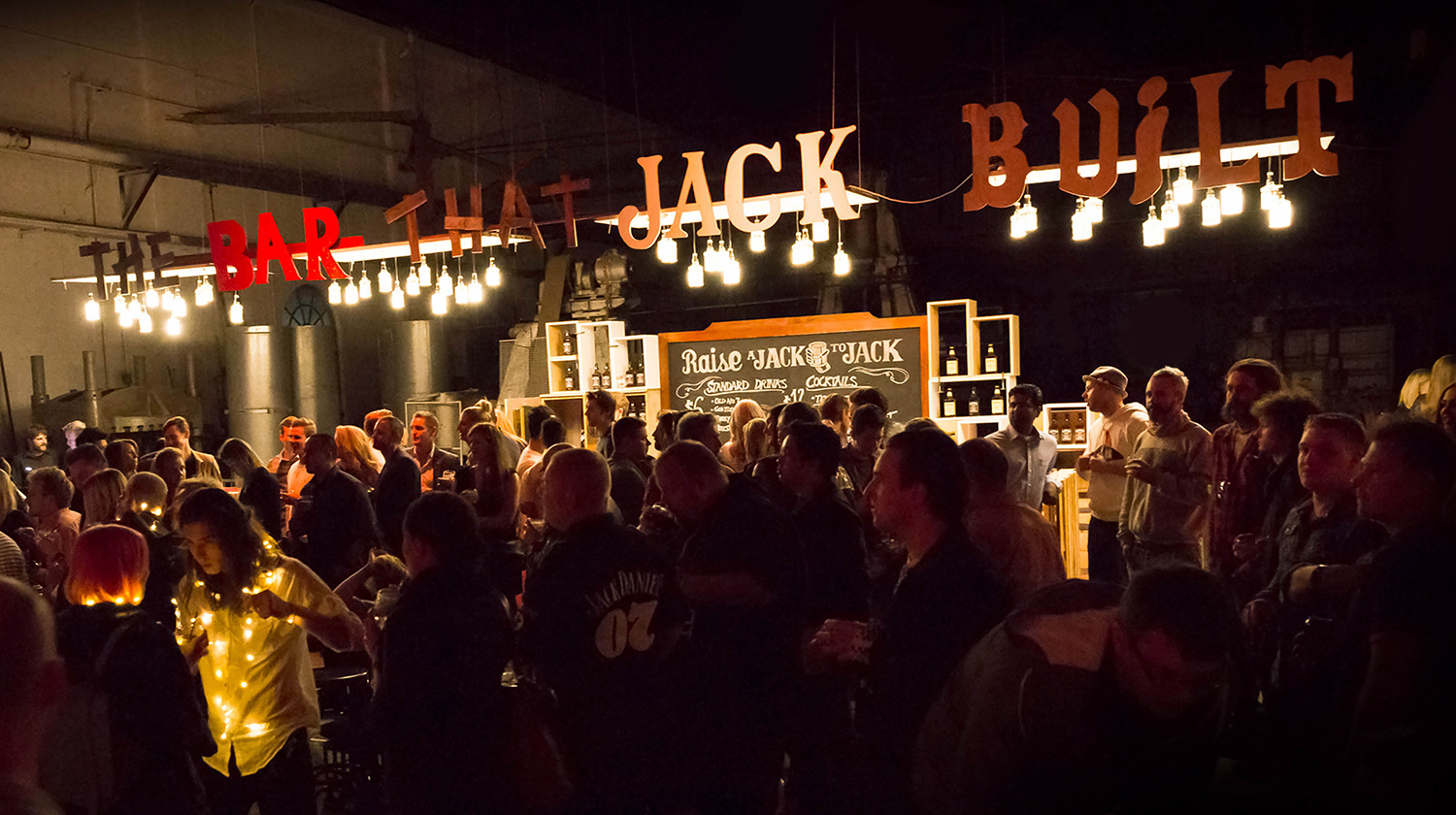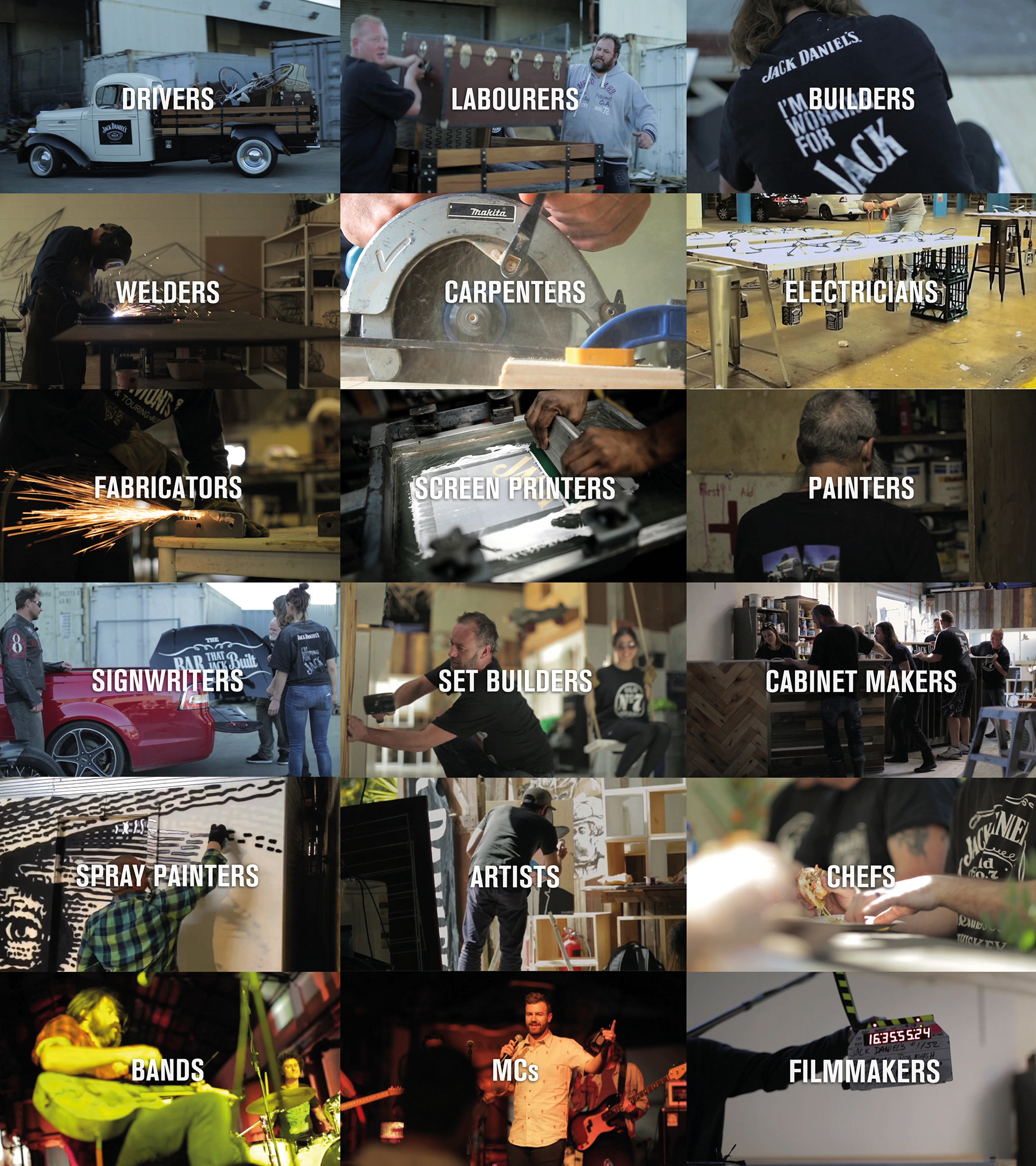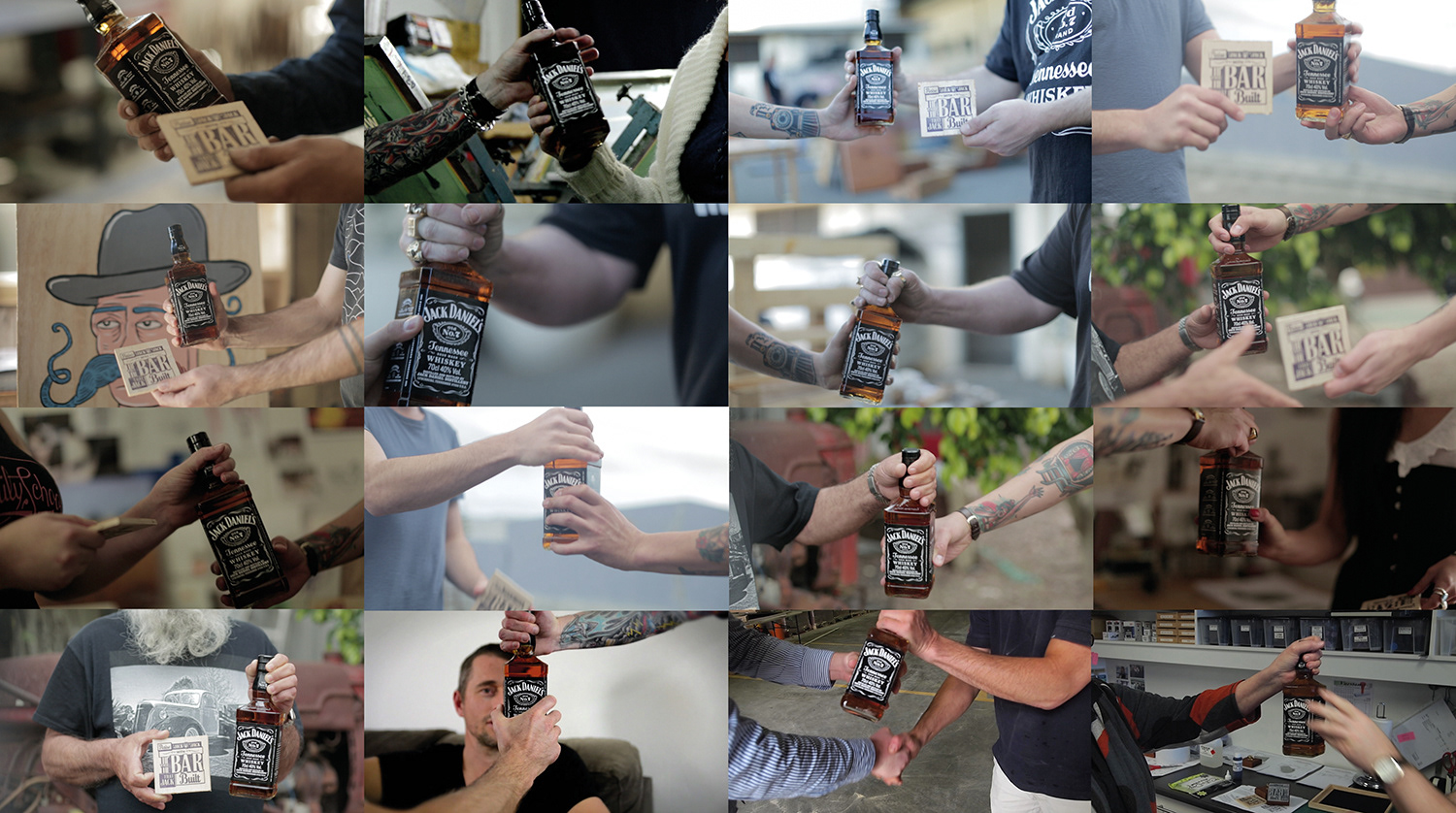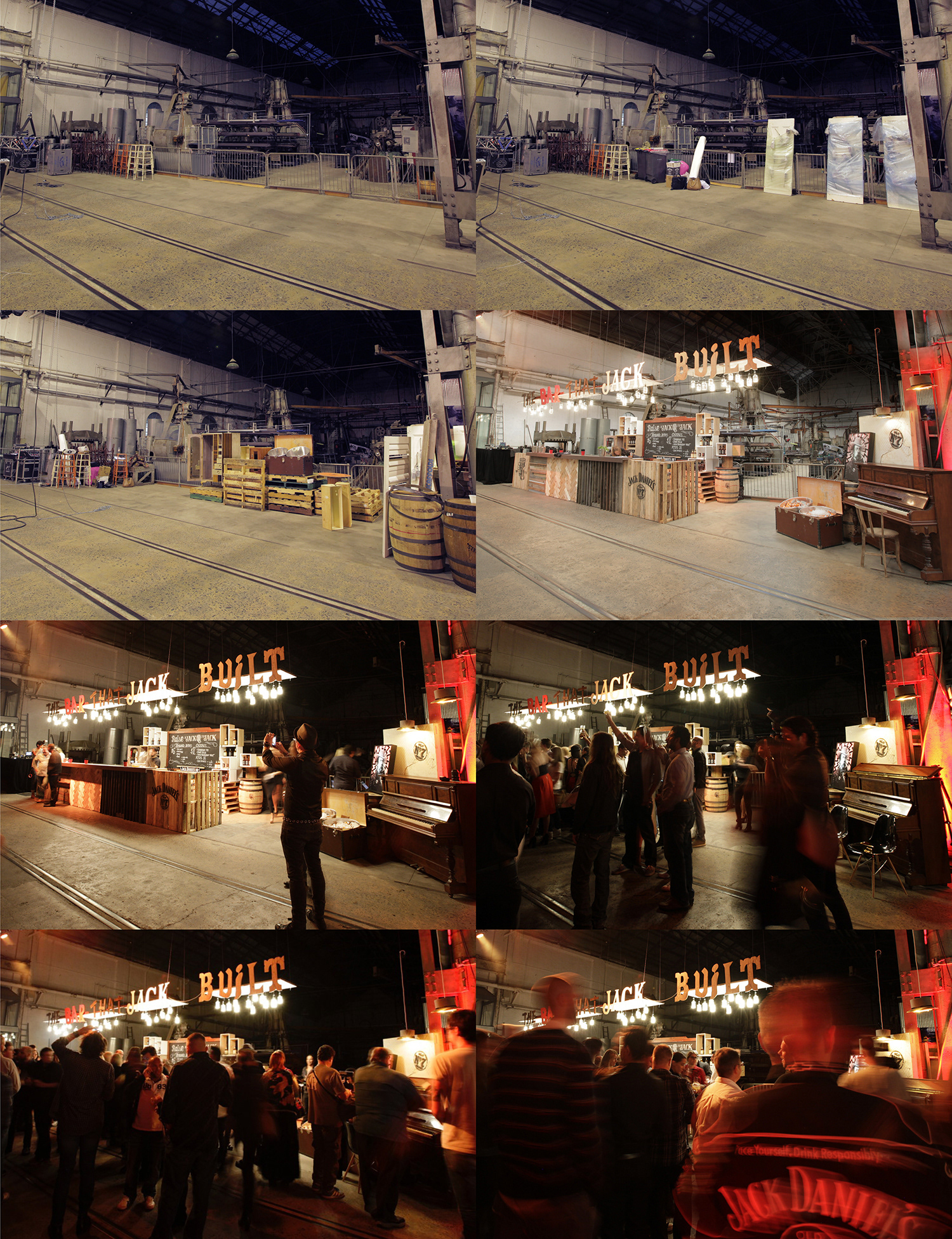 The results were good. We got global attention.
We got new fans of Jack. 
We can tick building a bar off our bucket lists. 
And we had one hell of a party.
Not bad for 268 bottles of whiskey.