An approach was needed to allow us to tell multiple storylines in a flexible and consistent way, as well as create content to drive to Invesco QQQ's HNTSAM.

'On the Money' is a Sports TV style content series that highlights the different ways Invesco QQQ is partnering with Michael B. Jordan and the 2023 Legacy Classic to showcase the off-court talents of HBCU students, highlighting the importance of legacy and how entrepreneurship, financial education, and career planning play a pivotal role in building one. 
Darren Lee, Sooa Chung and I created a visual aesthetic that is ownable and relatable to the HBCU culture. Authentic imagery, textures and type execution supported the creative by Obsidianworks and Mr Ramon Ariel De Los Santos with a familiar direction, while balancing the premium feeling of the Invesco QQQ brand.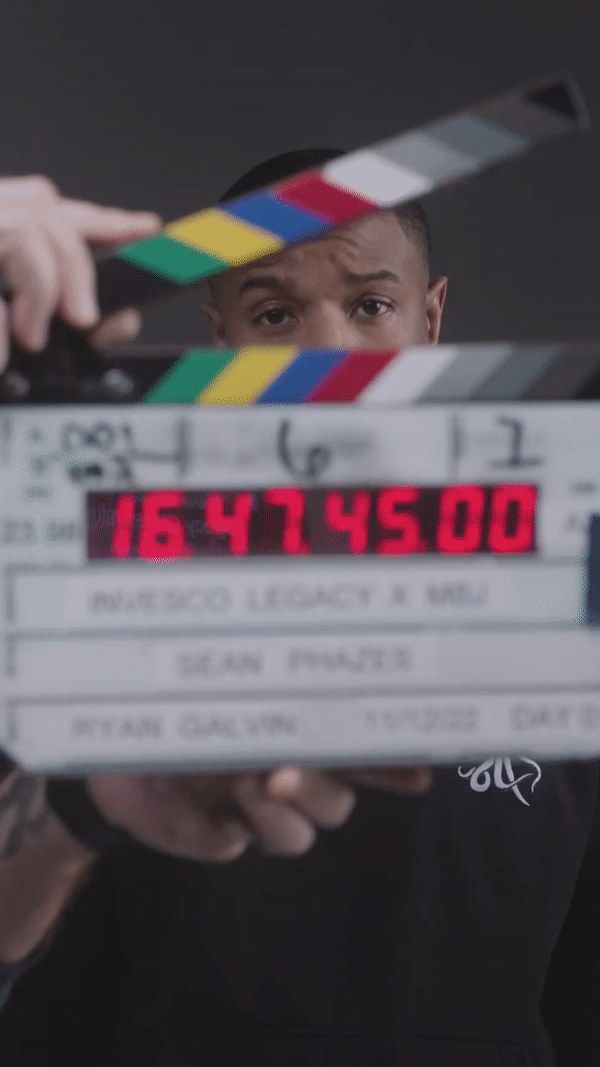 The content was cut down to fulfill each of the various needs, from in-game feature, broadcast features, internal communications, PR and social channels TikTok, Instagram.